Canadian Solar Inc. is a company that manufactures solar photovoltaic modules, founded in 2001 in, you would have never guessed, Ontario, Canada. It is widely regarded as one of the top 3 largest solar manufacturers in the world, having subsidiaries in over 24 countries on all 6 continents. They have been listed by Bloomberg New Energy Finance as the number 1 module manufacturer in 2018 and named among the best developers of global utility-scale solar projects the year prior. In fact, the company is also involved in large scale solar projects, both in North and South America, Europe, and the Pacific area.
Overall Ratings
Quality: 9
Performance: 8.2
Warranty and tech support today: 7
Warranty and tech support long-term: 7.6
Price: 8
Value for money: 8.9
Pros and Cons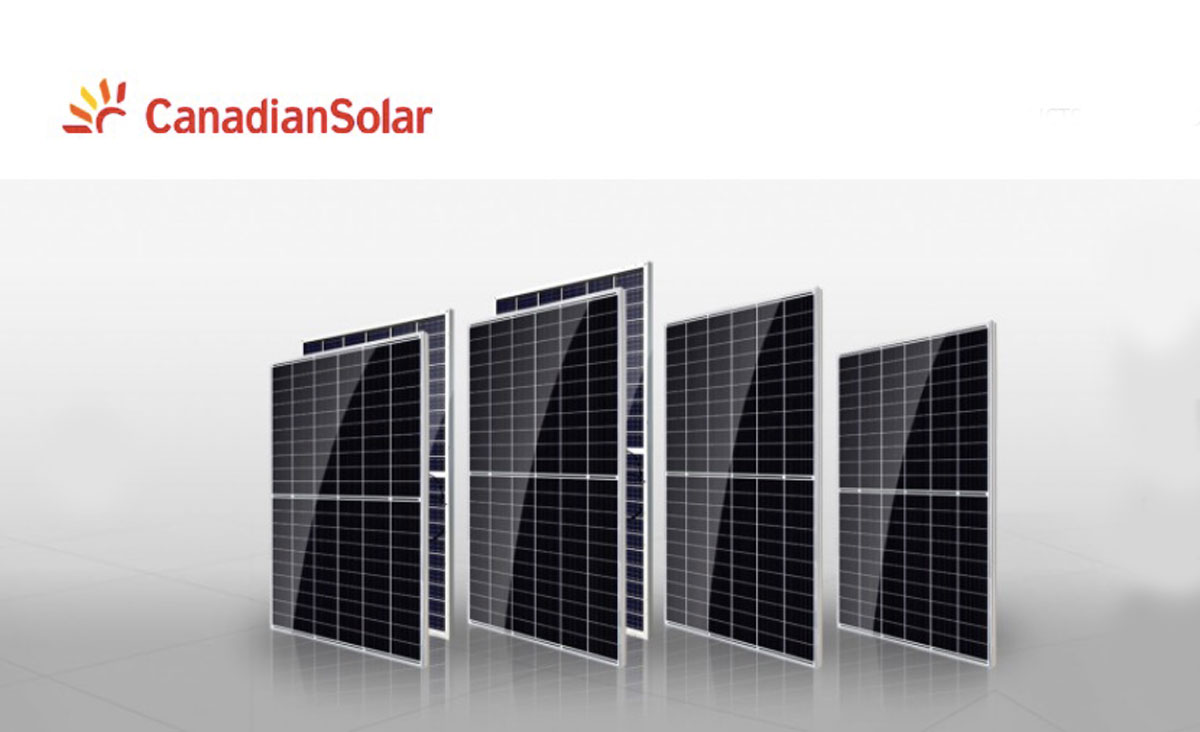 Manufacturing Locations
The Canadian Solar company has manufacturing facilities all over the world, including two in Ontario, but also China, the United States, South Africa, and Indonesia. They currently employ about 13,000 workers worldwide and have been shipping, in the last 15 years, more than 16 GW of panels and about 70 million photovoltaic modules.
Different Types Of Solar Panels Canadian Solar Offers
Canadian Solar has a vast range of solar panels on the market, one for each preference and necessity. In particular, the company focuses a lot on innovative technologies and designs and has developed a number of solar cells which represent the top quality you can get from a solar panel or system. We are talking about bi-facial, high density, high efficiency, and high power models. All these come in various colors3087
and designs, including black on black, black on white, clear frames, or silver ones.
Giving the impossibility of listing them all, we will cover some of the best products the company has to offer in our Canadian Solar panels review. More specifically, there are six panels that deserve our attention, two designed to suit residential buildings better, the rest for more commercial use.
BiKu (commercial)
BiHiKu (commercial)
Ku (commercial)
HiKu (commercial)
HiDM (residential)
All-Black (residential)
| | | | | |
| --- | --- | --- | --- | --- |
| Model | CS3U-375MB-AG | CS3W-420MB-AG | CS3K-315MS | CS3L-350MS |
| Efficiency | 18.7% | 18.8% | 19.0% | 18.9% |
| Cell Arrangement | 144 | 144 | 120 | 120 |
| Length | 2022 mm | 2132 mm | 1675 mm | 1765 mm |
| Width | 992 mm | 1048 mm | 992 mm | 1048 mm |
| Weight | 25.9 kg | 28.4 kg | 18.5 kg | 21.1 kg |
| Depth | 30 mm | 30 mm | 35 mm | 40 mm |
| Max. Power Output | 375 W | 420 W | 315 W | 350 W |
| Voltage | 39.8 V | 39.9 V | 33.1 V | 33.3 V |
| Current | 9.43 A | 10.53 A | 9.52 A | 10.52 A |
| Temp. Coefficient | -0.36% / °C | -0.35% / °C | -0.36% / °C | -0.35% / °C |
| Cell Type | Mono-crystalline | Mono-crystalline | Mono-crystalline | Mono-crystalline |
Those were a few of the BiKu, BiHiKu, Ku, and HiKu models. Now let's see how the two series for residential buildings behave. Here you have two panels taken from the HiDM and All-Black types.
| | | |
| --- | --- | --- |
| Model | CS1H-320MS | CS1H-340MS |
| Efficiency | 19% | 20.2% |
| Length | 1700 mm | 1700 mm |
| Width | 992 mm | 992 mm |
| Weight | 19.2 kg | 19.2 kg |
| Depth | 35 mm | 35 mm |
| Max. Power Output | 320 W | 340 W |
| Voltage | 36.2 V | 37.8 V |
| Current | 8.85 A | 9.00 A |
| Temp. Coefficient | -0.37% / °C | -0.37% / °C |
| Cell Type | Mono-crystalline | Mono-crystalline |
What Makes Canadian Solar Panels Unique?
Even though the Ku and HiKu are the most sold Canadian Solar panels, which are able to achieve power rating ranging from 295 W to 375 W thanks to the mono-crystalline PERC half-cut cells with 5 or multi busbars (MBB), a uniqueness in the universe of solar panel comes from the great Canadian Solar HiDM series, very popular for residential uses. Its uniqueness comes from the way the panels it's made of are designed and built. The HiDM uses mono PERC shingled cells arranged vertically.
You might not notice the difference, but such a disposition will turn out very advantageous, especially in the long run. In fact, Canadian HiDM technology has a better shade tolerance, less possibility of micro crack, and a higher efficiency rating, reaching a maximum of 20.5%.

Performance
In Canadian Solar panel reviews, the way we tend to measure performance is through the temperature coefficient. Generally, a solar panel will perform worse in certain meteorological conditions, namely when temperatures are too hot. As a convention, the set temperature is 25 °C: if the temperature goes above that number, the panel will lose its efficiency. By how much? That is precisely determined by the temperature coefficient.
Let's make an example: as you can see from the charts above, a Canadian solar panel has, on average, a temperature coefficient of about -0.36%, depending on the model. Let's say we buy a panel with a -0.36% temperature coefficient. Every time the temperature is one grade over 25, then the panel's production will drop by 0.36%. As you can see, the drop is quite low. Although some other companies have managed to bring such coefficients even lower, we have to admit it is quite a decent result, so you should be more than content.
Efficiency
Solar panel efficiency is the ability of a panel to capture sunlight and turn it into electricity. Canadian Solar reviews all agree on the fact that the company builds solar panels with a very good efficiency rate. Typically, standard panels have an efficiency range of about 14% to 18%, while, generally speaking, Canadian Solar ones tend to go higher, ranging from 18% to an exceptional > 20%. Efficiency is one of the most important aspects to keep into consideration when buying a solar panel, and Canadian Solar does a great job at leading the market in that.
Canadian Solar Panel Prices
Although it is difficult to calculate the exact price a Canadian solar panel will cost you, given that a lot is determined by the area in which you live in, the model you choose, for what type of building, etc., on average, a watt will cost you about $0.68 and will give you an average of 18.73% efficiency. The price is totally understandable for its quality, given that Canadian Solar is one of the best solar panel manufacturers and produces high-quality models. It is also very competitive because, on the market, you might often find similar prices for panels not quite as efficient as the Canadian Solar's.
Keep in mind that the price does not consider the possibility of receiving incentives and help from the government, or even free quotes, for your decision to invest in renewable and clean energy.
Warranty
Warranty varies depending on the series and module of the panel you end up buying. Generally speaking, the company offers a 12-year product warranty and a 25-year performance warranty for most of its products. However, a few newer Canadian models benefit from longer warranties, such as the bi-facial ones that get a 30-year performance one.
Regarding power output, Canadian Solar has stated that the new mono PERC half-cut cells will experience a maximum of 2% drop after the first year and an annual decline of 0.55% on average until the 25th year. Some other models will definitely behave differently; it is the case of the HiDM series, which has a 15-year product warranty but will have a lower power output (83.1% after 25 years) compared to the last case.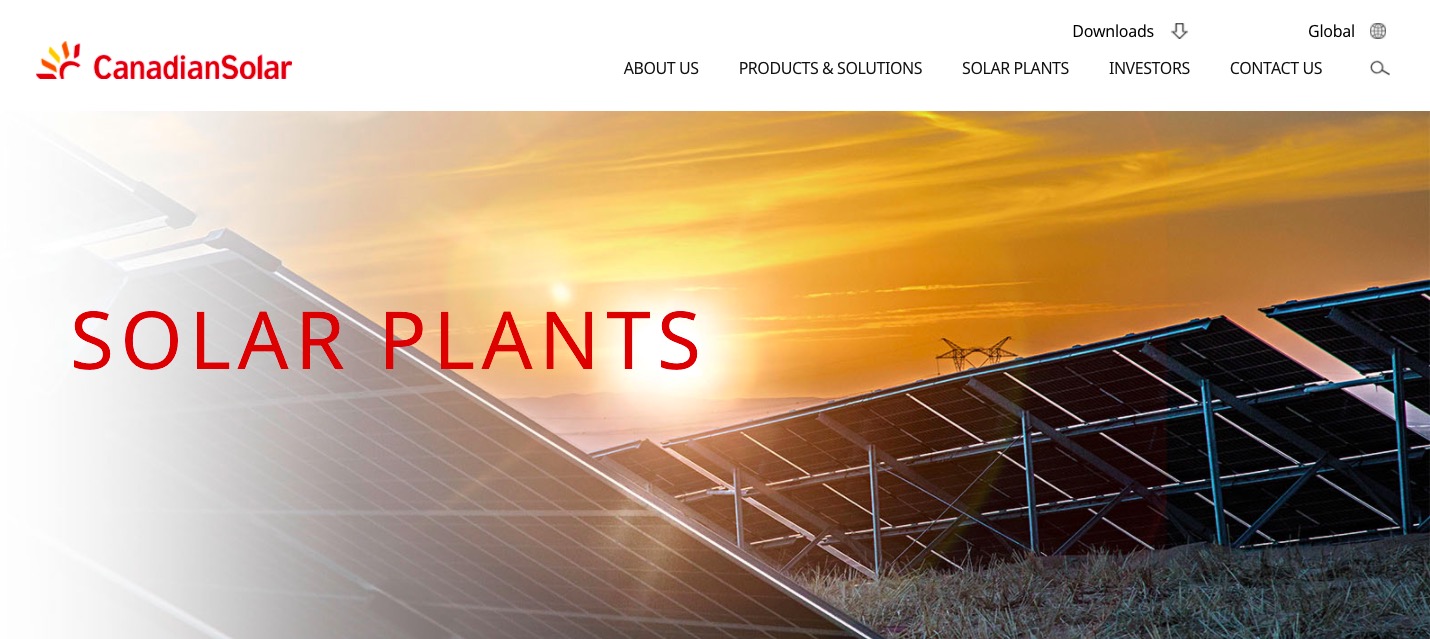 Are Canadian Solar Panels Right for You?
There is no easy answer to this question. Yes, the Canadian price might be a bit high, but consider we are talking about a top-tier solar panel manufacturer that uses premium materials and the best design techniques and advanced technology to present the best possible product to its public.
You can go for Canadian Solar panels either if you want solar power for your home or your business, as there are plenty of options for you to choose the most convenient and one that will meet your budget and preferences.
Final Advice
Canadian Solar panels have proven to be top tier worldwide, thanks to their decade-long experience and research. Pioneers in high-efficiency rates even in cases of low irradiance such as cloudy days, they are also perfect for every other environment, considering that their performance rates are still quite high, enabling them to stand strong even in somewhat hot conditions. The panels are built with the PERC cell technology that guarantees high power, efficiency, and fewer risks related to temperature. Canadian panels are a very good choice you will certainly not regret.