Huawei, one of the most successful Chinese companies, is conquering the world. Nowadays, in the field of solar energy as well. If you are interested in purchasing some of their solar inverters or are simply curious about the reasons of their success, then read about all the main pros and cons, as well as the main characteristics, of their solar solutions in our complete review updated for 2023.
Overall Ratings
Quality: 5 / 5
Performance: 4.5 / 5
Warranty and tech support: 5 / 5
Price: 4 / 5
Value for money: 5 / 5
Pros and Cons

Company History
This is going to be long, hopefully not boring. Huawei Technologies (Huawei is pronounced as hua way and means something along the lines of "China is able") is a big Chinese multinational technology company founded in Shenzhen in 1987. Born as a phone switch manufacturer, it then quickly developed and now sells mainly telecommunications equipment and consumer electronics. Especially active in the field of smartphones, it became the top brand in that category in 2020 after surpassing both Apple and Samsung. But let's go back to solar.
Confident in its experience and expertise, the company decided to embark on the solar market around 2018 when it began selling its first hybrid solar inverters for residential use, which sold very well thanks to their quality, range of features, and impressive competitive prices. Later on, they founded FusionSolar, comprising all the best solar solutions resulting from decades of competence and research as well as the outcome of the best and most efficient digital technology.
Innovation and the drive to bring clean, renewable sources of power to millions of houses worldwide is what prompts Huawei, and it is working well so far for them. With more than 194,000 employees and operations in over 170 countries and regions, the company doesn't seem to stop and is actually achieving big milestones at a very high rate.
Manufacturing Locations
Even though Huawei has establishments all over the world, the main manufacturing location for its solar inverters is still China. Nonetheless, it is interesting to observe how the relations between countries severely affect a company's production. As an example, following clashes between Washington and Beijing, Huawei was compelled to shut down its fast-growing solar energy business in the United States in 2019. The situation has evolved since, but the relations between those two countries are still unstable, and therefore Huawei might be forced to change its business practices in order to accommodate changes in foreign policy by the US or China.
Different Types of Solar Inverters Huawei Offers
By expanding in the solar energy sector, Huawei designed and began producing a wide array of inverters, but not just that. First of all, we have to make the distinction between commercial and residential use. The latter indicates those Huawei inverters which are aimed at smaller applications, like the top of your house's roof. Instead, commercial solutions are indicated for those who want to use solar energy to power up large industrial buildings or other quite big edifices. Huawei has products for both these categories.
Starting with the residential ones, here is a comprehensive list of all the Huawei solar inverters and other useful solutions.
SUN2000 – 2 / 3 / 3.68 / 4 / 4.6 / 5 / 6 KTL-L1, single phase Smart Energy Controller.
SUN2000 – 3 / 4 / 5 / 6 / 8 / 10 KTL-M0 or the SUN2000 – 3 / 4 / 5 / 6 / 8 / 10 KTL-M1, three phase Smart Energy Controller. Winner of the Inter Solar Award 2019.
LUNA2000 – 5 / 10 / 15-S0, Smart String Energy Storage System. It features a 5 kWh modular design, compatible with single but also three-phase inverters. The storage is scalable from 5 kWh to 30 kWh and is built with a Lithium Iron Phosphate cell.
Among the other useful solutions mentioned, we have the Smart PV Optimiser, which grants you up to 30% more energy by improving the performance of each module. It is quite easy to install and maintain and fits all application scenarios.
A Huawei string inverter works wonders also when applied to commercial buildings or for utility. This is why the company developed a series of products precisely for these situations. In particular, Huawei sells the following products.
SUN2000-215KTL-H0, Smart String Inverter, and Smart PV Controller. Its max DC voltage is 1,500 V, max AC apparent power caps at 215,000 VA.
SUN2000-185KTL-H1, Digital PV Solution for Optimal LCOE. Still at 1,500 for maximum voltage, but in this case, the maximum AC apparent power stay at 215,000 VA.
The SUN2000-12 / 15 / 17 / 20KTL-M0, as well as the SUN2000-12 / 15 / 17 / 20 KTL-M2, have also received the Inter Solar Award in 2019 and has a failure rate of less than 0.5%, an impressive result.
All these products have been tested by independent institutions, which all confirmed an astonishing 99% efficiency rate, or even more, in many, if not every, of the inverters listed above. Anyway, none of them gets lower than 98.4%, which is still a very good result that speaks volumes on their quality.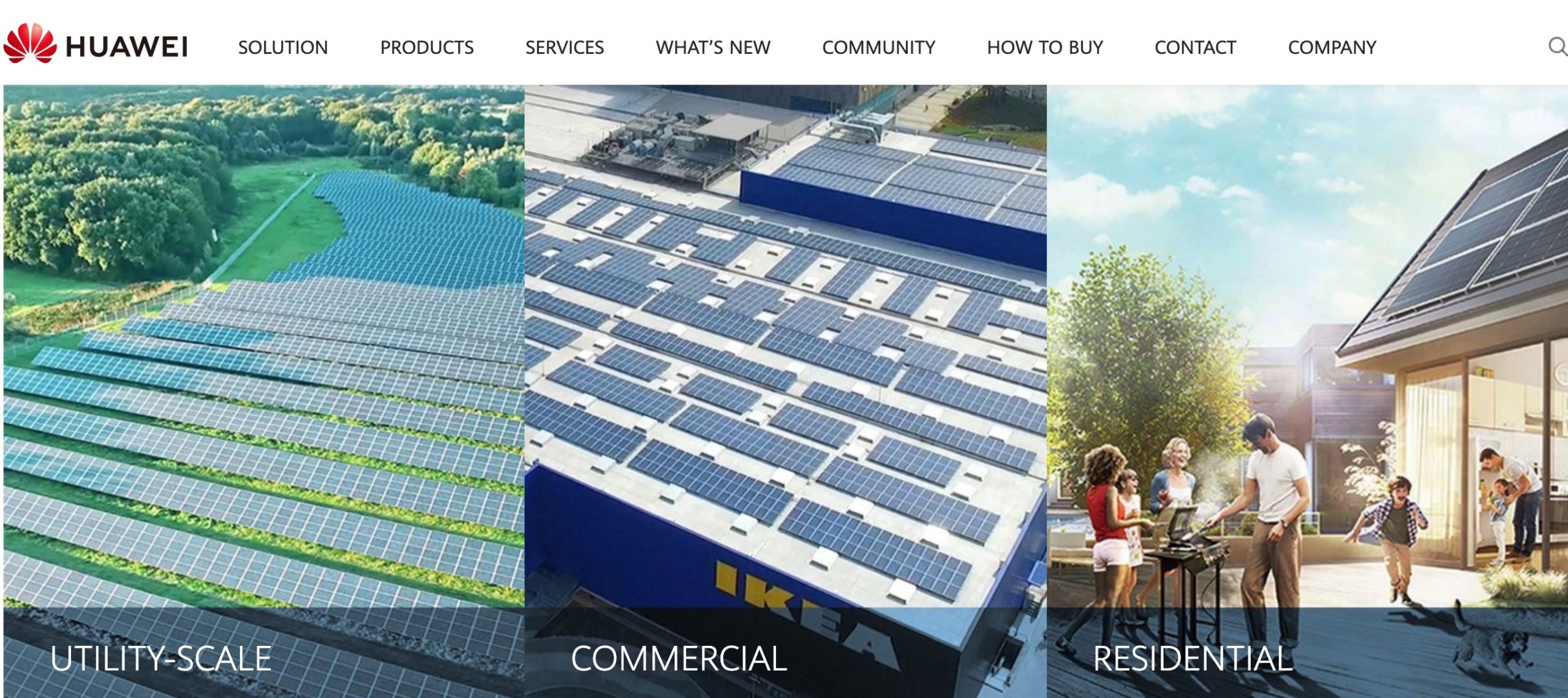 What Makes Huawei Inverters Unique?
There are several exciting features provided by the newest generation of Huawei inverters which are the reason why they are considered the top of their game in the field of solutions for solar panels. Here are some of these features that make a Huawei inverter unique compared to its competitors.
It sells at a very affordable price, considering it is a "battery ready" product. In fact, they have a high voltage battery already built in.
You can choose to discard the idea of optimizers and install it as a standard, traditional string inverter.
Alternatively, you can also decide to install it with optimizers, perhaps on those panels you know will suffer production losses because they are more exposed to shady areas., or perhaps on all panels altogether.
The IV curve tester is already built in. These tests are able to measure the current and voltage produced by sweeping an electrical load connected to the photovoltaic module.
Performance
Thanks to the FusionSolar app, and the possibility of choosing installation with optimizers, a Huawei inverter performance will always reach its peak in energy production. Even if one or more panels are in a situation of low power production because of external or internal reasons, the general system won't incur into heavy losses, leaving Huawei's performance as one of the highest in the market.
Efficiency
As we have mentioned previously, Huawei is one of the best companies when it comes to panels' efficiency. Most of their products top at a maximum of 99% or even more in the case of the SUN2000 series, which is quite an achievement compared to other manufacturers, which are able to reach slightly lower results. All the inverters listed above do not fall below 97%. Efficiency is one of the main aspects to keep into consideration when buying a solar inverter; you want your solar system to produce as much energy as possible, even in unfavorable conditions like shades and low sunlight. If you too believe this is a key point, then Huawei is probably your best choice.
Huawei Inverter Price
Prices for solar inverters greatly vary depending on the country you are buying it from and the store through which you make the purchase. Nonetheless, we were able to make an estimate and calculate an average for the main inverters people buy from Huawei Solar. In general, they range from about €1,200 for the SUN2000-5KTL to €3,000 for bigger models such as the SUN2000-30KTL. Remember that these prices are just an estimation, and they may greatly vary in the future.
Warranty
Warranty depends greatly on the country you are installing the solar inverter in, as well as on the specific product you end up purchasing. You can find all the specific information on Huawei Solar's official website; nonetheless, we provide you here with the warranty terms for some of the most sold Huawei products in regions like North America, Europe, and Australia.
The SUN2000 series is protected by a warranty lasting max 120 months, that is 10 years, starting from the date of shipment or installation, whichever is earlier. The SUN2000-450W-P and the Smart PV Optimizer both have a longer warranty duration, up to 300 months which are 25 years.
As briefly mentioned before, these digits are among average, and it might be difficult for you to find warranties covering a longer period of time. Nonetheless, there are companies offering slightly better conditions in terms of warranty, so keep that in mind when comparing different solar brands.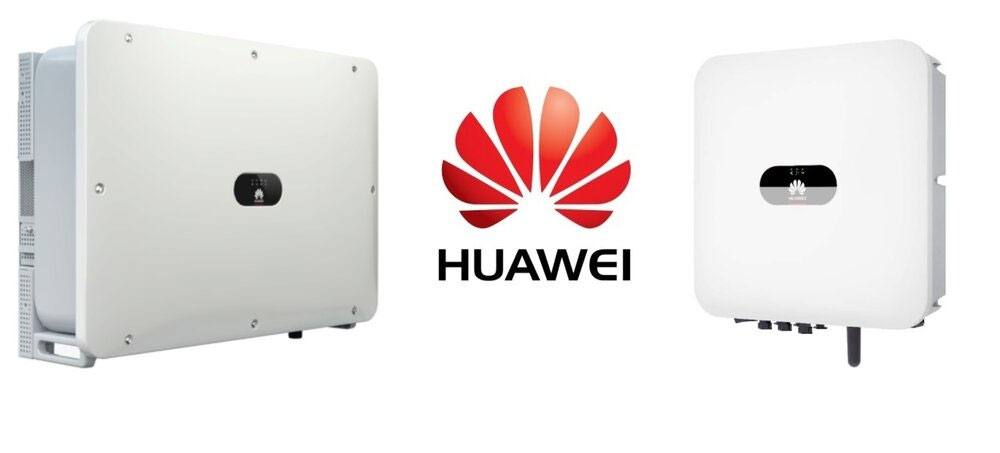 Are Huawei Inverters Right for You?
Huawei has the solution for every necessity. If you are looking for a small, handy solar inverter to apply on top of your house's rooftop, the Chinese company has several very good options at a reasonable price. Many of them present some advantageous features, such as the ones explored above, which place them at the top of the competition.
If you are looking for something bigger to power your entire commercial building, Huawei offers a few innovative, award-winning inverters to satisfy your needs. They all have been tested and reach quite incredible results, such as an efficiency rate of about 99%, and offer high levels of design flexibility. Whatever your need, Huawei Solar will surely satisfy your requirements.
Final Advice
We hope by now you have a clearer idea on how a Huawei solar inverter is, what are its main characteristics, and what advantages and disadvantages you are met with by buying one. As our final advice, we suggest you do some extensive research to find out what is the one that best suits your needs.
To conclude, we would like to stress the impressive quality these inverters have managed to obtain; it is clear to everyone how Huawei cements itself as the leader not only in telecommunications but in the world of solar inverters as well. Available worldwide at a very competitive price, it will be difficult to find inverters of better quality. The functionalities offered by Huawei are often unmatched in the market for solar inverters, and the innovative drive which has pushed the company forward throughout all these decades will surely lead to even more ground-breaking products in the future.