We should start our review by explaining a bit more in-depth what Solis is and how the company came about as one of the rising promises in the solar industry. It was established in 2005, and after a few decades, is already listed among the largest manufacturers of solar inverters and PV solutions.
Overall Ratings
Quality: 3.5 / 5
Performance: 4.5 / 5
Warranty and tech support: 5 / 5
Price: 5 / 5
Value for money: 5 / 5
Pros and Cons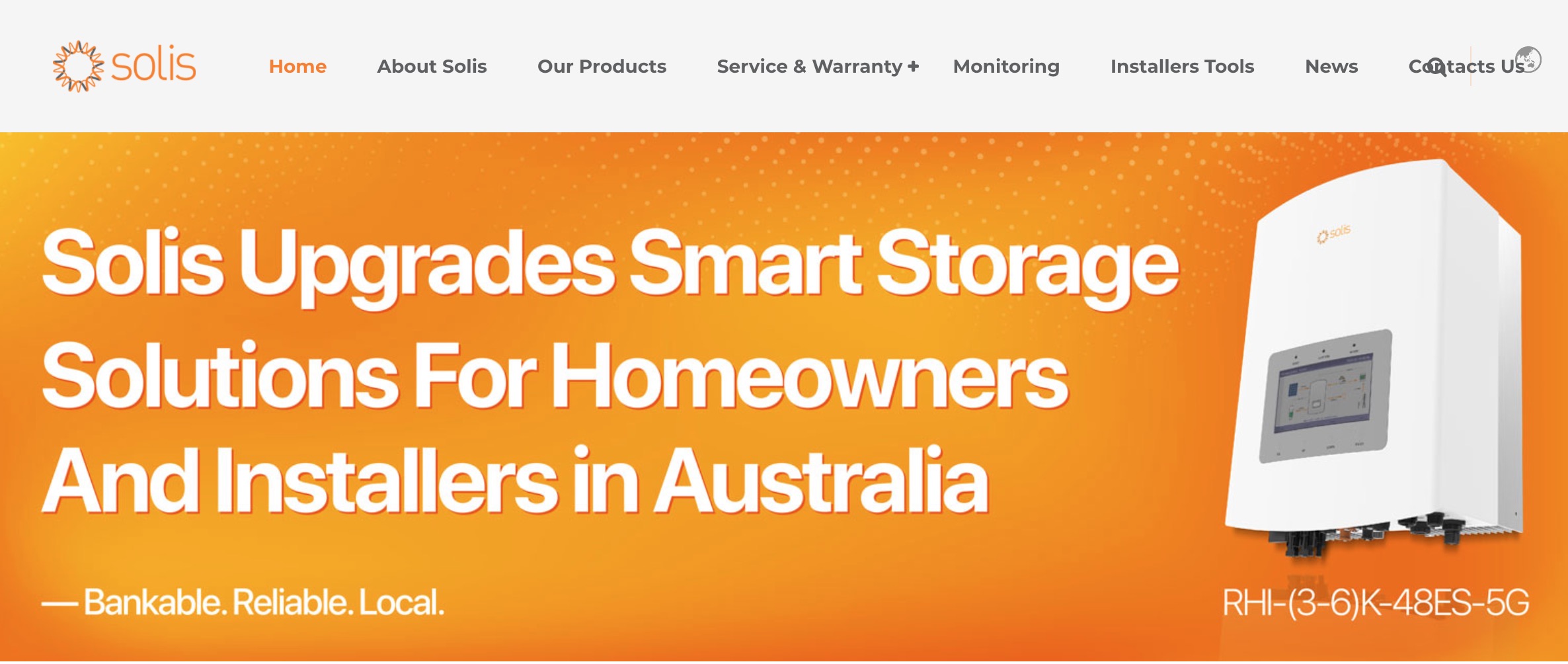 Company History
The manufacturing company is Ningbo Ginlong Technologies, a company designed to produce small-scale wind turbine equipment and then expanded to include solar PV inverters as well. Solis is a direct subsidiary company, well established in many countries worldwide.
Under the control of Ginlong, but officially branded as Solis, the company currently sells inverters for every use, that is, for residential, commercial, and even utility purposes. Solis combines a global supply chain backed by innovative manufacturing abilities with optimization for every regional market, thanks to a team of experts in the various local communities which are trained in advising the best products for your solar system. Solis clean energy is a commitment the company has been bringing on since its foundation and has the capability of working on that even more thanks to proven bankability which is attracting investment support worldwide.
The company also received various prestigious awards, such as the Top Brand PV Inverter each year since 2016, China PV Industry's Most Innovative Enterprises Awards, and more.
Manufacturing Locations
Ginlong Solis is a Chinese company, therefore its main manufacturing location is China, leading to competition with other Chinese and Asian manufacturers. Nonetheless, the company is rarely the cheapest and supplies, in each of their global markets, mainly through the top 3 or 4 companies. Fun fact: the Eiffel Tower in Paris, France, uses Solis solar inverters.
Different Types of Solar Inverters Solis Offers
Solis sun solutions are many and varied, so for your convenience, we are going to distinguish three main categories: single-phase inverters, three-phase inverters, and, finally, energy store ones. The company also sells several accessories, such as data logging sticks, boxes, RF sticks, and RF gateways, and export power managers.
Among the first of the three categories, we have the 4G series, with a maximum efficiency of 98.1%, an astonishing result. These 9 – 10 kW single-phase inverters adopt the 3 MPPT design, are compact, and weigh very little, making it one of the best choices for residential applications.
Below the 4G series, we find mini-series of inverters, such as the S5, which reach a slightly lower efficiency and energy output. Nonetheless, they offer very high performance by adopting full digital control technology, an MPPT algorithm, and several functions aimed at protecting the product and your building.
About three phase Solis inverters, some of them are low voltage, some others are able to reach 255 K power output, and independent testing has shown an incredible 99% or slightly lower efficiency rate.
Finally, an energy storage Solis inverter is a great option for on and off-grid integrated storage solutions for high independence and efficiency. The company currently sells four of these options, including the RAI 5G model.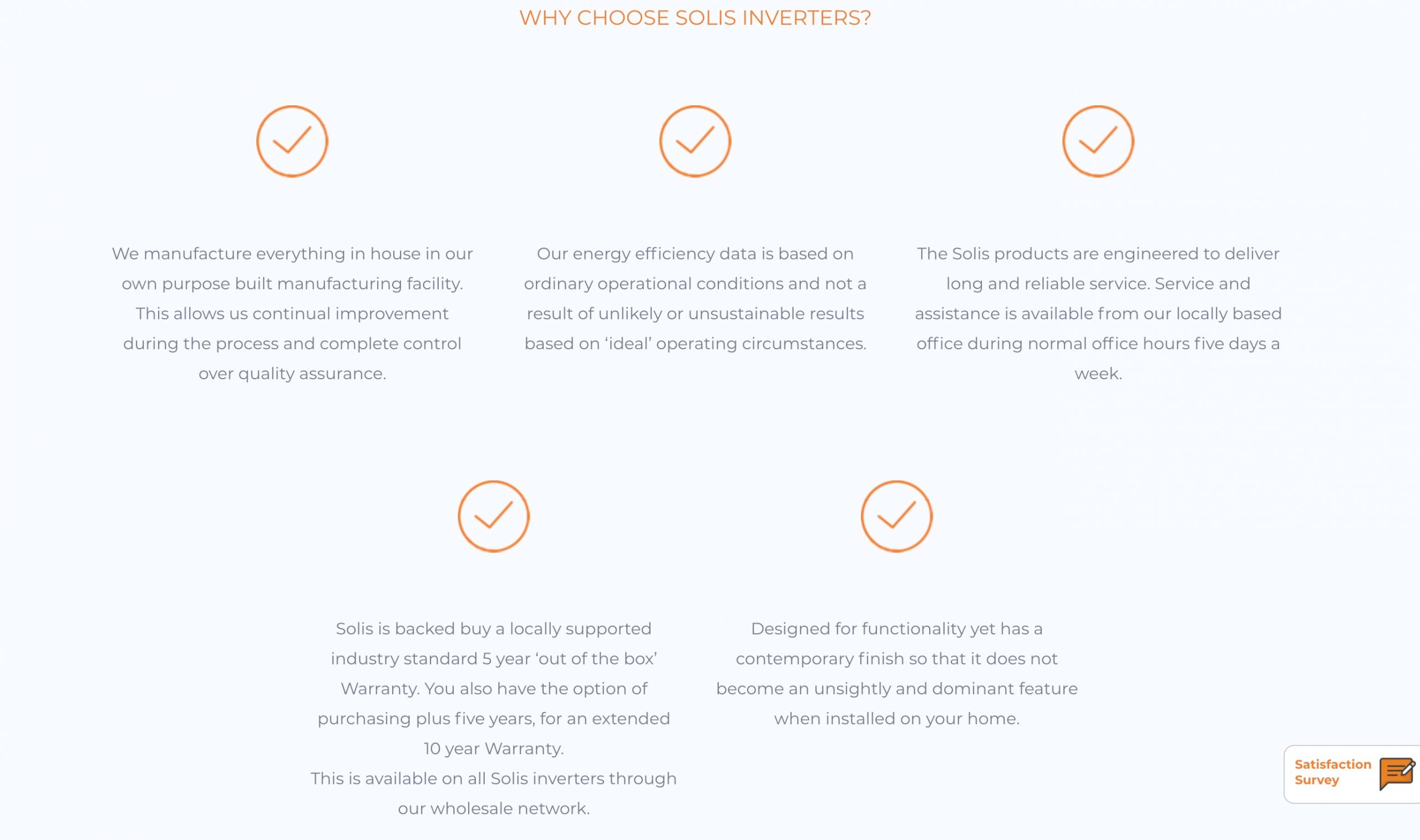 What Makes Solis Inverters Unique?
Among its unique features, we would like to start by mentioning the rigorous testing Solis inverters go through before being sold on the global market. The company places a lot of weight on this aspect, given that they use the latest technology and services for their testing, so it is important to mention it. The efficiency rates these inverters are able to achieve is also something worth noting in a reliable power inverter review: as mentioned below, many of Solis PV products reach a 99% efficiency.
Another uniqueness comes from the app used to monitor and control each of the panels' output, to spot if there are some issues with your solar system, and so on. To have a specific app which lets you do all that, easy to use and with an interface for better keep track of everything.
Solis Inverter Price
Keep in mind that prices greatly vary according to the country you are making the purchase from, the store selling the inverter to you, and the time you buy it. We made an estimation of what the prices of a few of the most sold items are in early 2023.
Solis-3P5K-4G 5 kW : $1,100 / $1,200
Solis-3P10K-4G 10 kW : $1,400 – $1,500
Solis-3P15K-4G 15 kW : $1,600 – $1,700
Warranty
Warranty is perhaps one of the few Solis inconveniences. While top PV solar inverters generally guarantee at least 10 years, and in the best-case scenario, even 25 years, Solis stays at a quite low 5 year warranty for most of its products. Of course, keep in mind that things change depending on the country you have your Solis inverter installed and that this information is always a general standard.
However, the good news is that it is possible for you to obtain a warranty extension of 8 to 10 years. You can contact the company through the official website or directly refer to the local installer.
Are Solis Inverters Right for You?
Even though doubts have been raised about the quality of the Solar inverters, given their relatively low price, we can safely say they are a very good option for your PV system, especially if you are just getting started and don't want to go too big. Solis manufacturers inverters for every need, whether you need a small solution for the top of your house's roof or bigger implants for large industry buildings. The low price is a very good advantage which will surely interest many, because cheap doesn't mean exceptional quality, but it does not mean terrible quality either. If you don't want to spend much but still require an inverter performing well, then Solis is the perfect solution.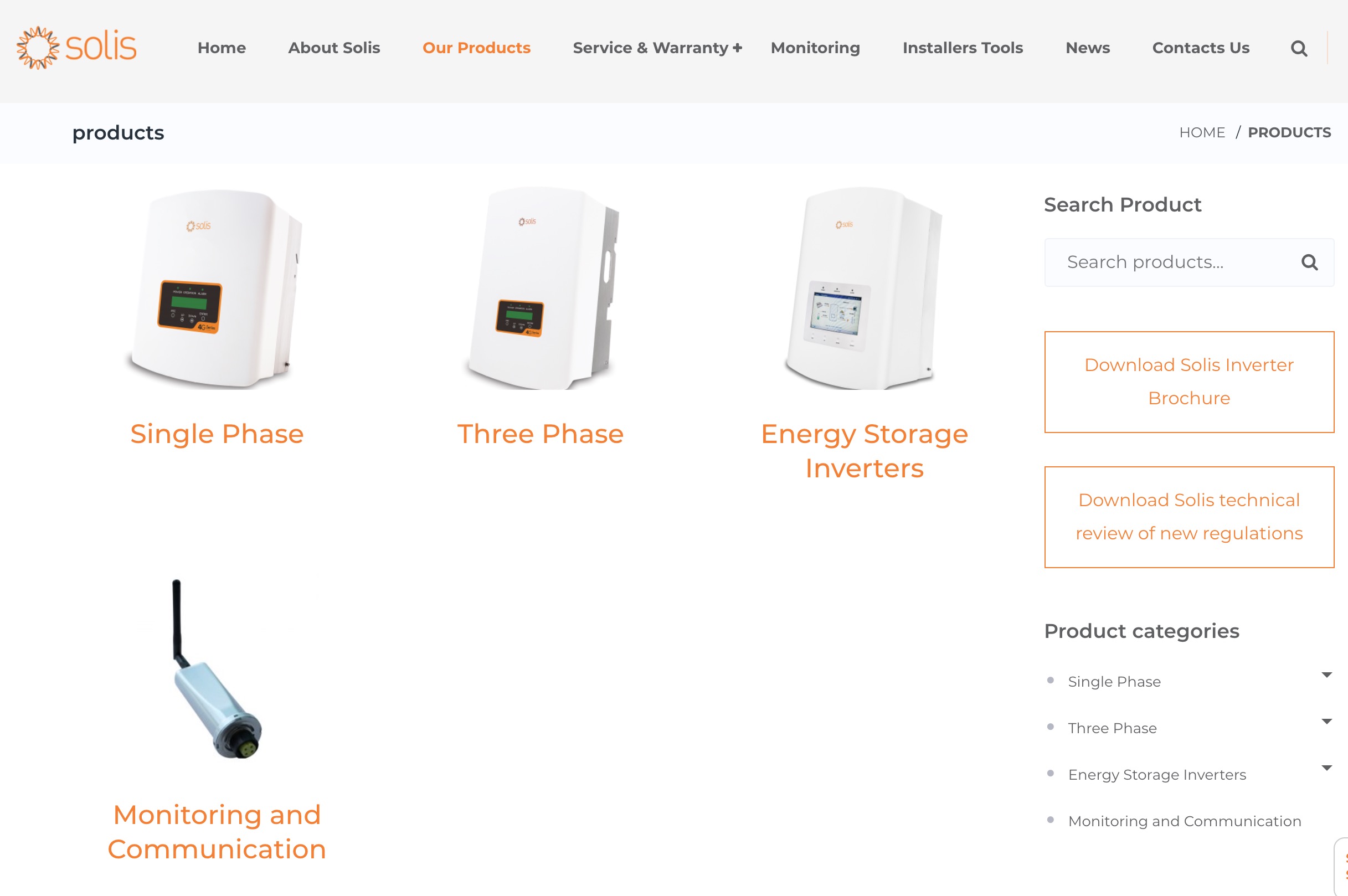 Final Advice
To conclude our Solis review, we must say that, based on the results obtained from independent testing sources, as well as on the reception and opinions of the consumers, Solis inverters are the best option when it comes to cheap PV solutions. Even though they are economically competitive, their relatively low prices do not compromise the quality of their inverters. The overall performance, efficiency, and technological innovations which characterize Solis are not affected, making the company worthy of being considered for your solar system.