Even though the Chinese market for solar panels and inverters is currently dominated by Huawei, this does not mean there is no space for other companies to grow. In fact, that is precisely what SunGrow (sorry for the unintended pun) did. From a small manufacturer aiming at improving the production of clear energy in the Western area of China, SunGrow has become throughout the year one of the leaders in the design and production of some of the best solar inverters worldwide. In our guide, we will be covering all the main aspects related to the company, such as the most sold inverters, their prices, and specific technical information about their efficiency, performance, and main advantages.
Overall Ratings
Quality: 4 / 5
Performance: 4 / 5
Warranty and tech support: 4 / 5
Price: 4 / 5
Value for money: 5 / 5
Pros and Cons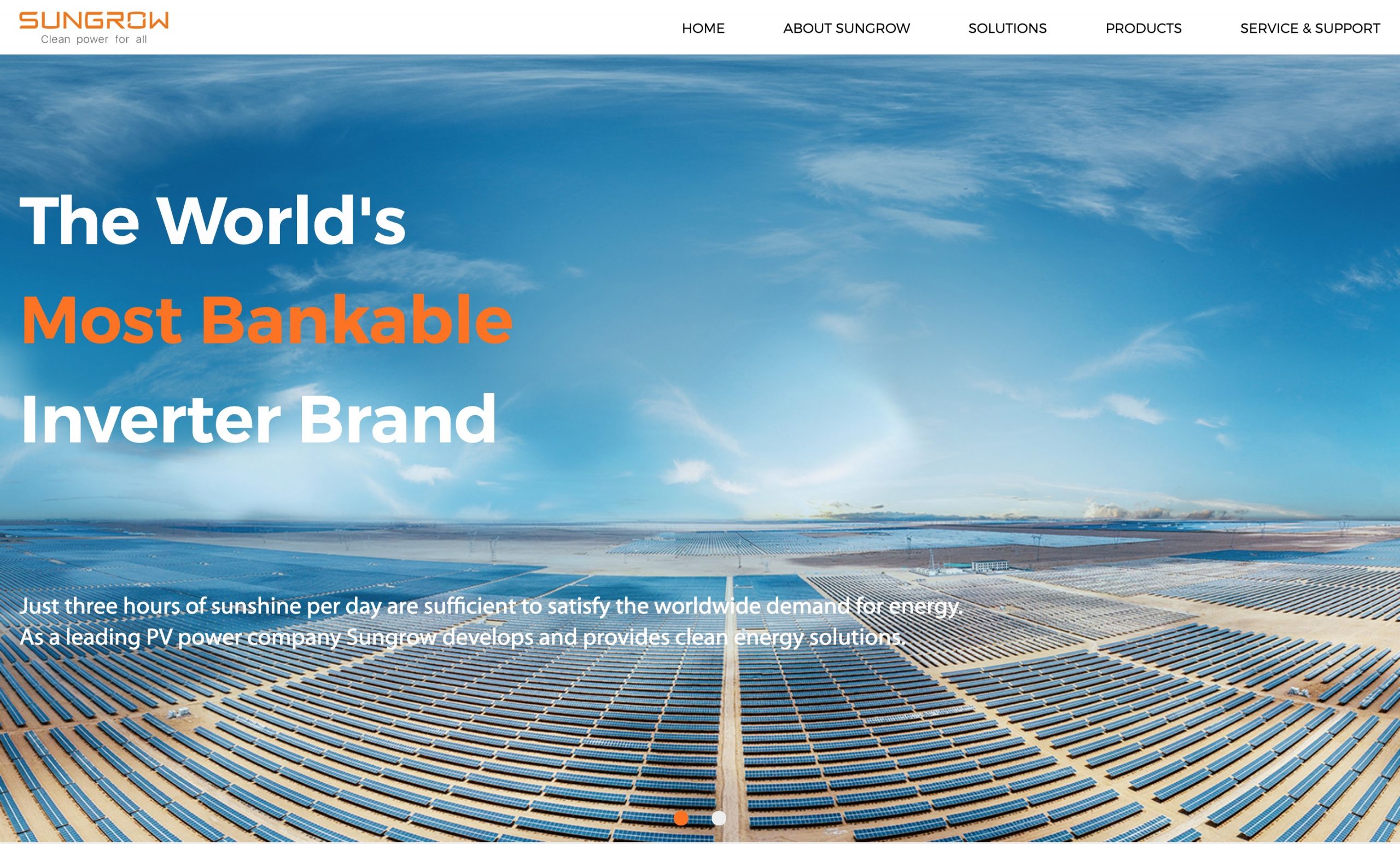 Company History
SunGrow Power Supply began its story as a solar inverter brand back in 1997, when it was founded by Professor Cao Renxian in Hefei, Western China. Driven by the desire of expanding the market for solar, renewable energy, SunGrow quickly established itself as one of the most successful solar solutions manufacturers not only in its country but worldwide as well, second only to giant Huawei. It currently offers not only PV inverters but also energy storage systems for both residential and commercial usage, as well as, of course, for utility-scale.
The company currently produces power installations in more than 150 countries around the world, employing over 1800 professionals and investing in its own testing center, launching in 2019 the world's biggest inverter factory. What makes SunGrow interesting as a company is, in particular, its commitment to social welfare. It has engaged in several activities, including poverty alleviation, charity donations to schools, and to fight against emergency situations in several areas of the world. In general, we are happy to say corporate responsibility is perfectly ingrained in SunGrow's culture.
Manufacturing Locations
Even though the company has expanded globally and now has offices in many countries worldwide, manufacturing still happens mainly in China, where labor costs tend to be lower compared to European manufacturing, thus leading to general lower prices for consumers.
Different Types of Solar Inverters SunGrow Offers
SunGrow has an exceptional variety of solar inverters, so you will definitely find the one which will suit your needs the most. First of all, we have to distinguish between string inverters and central ones. The first type of solar inverter transforms the current coming from your solar panel, DC, into an alternating current, AC, which will then be used to produce energy. String inverters are generally the most common ones and will be used particularly for residential usage on top of roofs, carport, ground mounts, and more, even though commercial use is still possible. Central inverters, on the contrary, are specifically designed for large-scale installations. The process for producing energy is the same, and what changes is simply the fact that central inverters cannot be used on residential applications. They are made for industrial facilities, large buildings, and fields, etc.
There are a total of 26 string inverters sold by SunGrow, as well as 4 central inverters. Of course, we won't be able to go over them all, but we are going to list several of the most popular ones and then cover the most important, in our opinion, of such a list. The following are all the commercial inverters.
SG5000UD-20
SG1250UD / SG1500UD
SG3600UD / SG3425UD
SG3125HV-30 / SG3000HV-30 / SG2500HV-30
When it comes to string inverters, it is better to list them in four categories.
SG Premium. Single phase inverters mainly for residential use.
SH5K-30. Single phase hybrid inverters for residential use.
SH-RT. 3 phase hybrid inverters for residential use.
CX Range. 3 phase inverters mainly for commercial purposes.
SunGrow also sells a 48 V lithium-ion battery, the SBP4K8.
Even though each of the categories can be further divided(for example, into the S, D, and TL-D series), we are going to keep this simple. In general, the SG series is the most sold one, and because of good reasons: they weigh very little, have a high voltage range, and include wifi communications. These inverters are passively cooled and feature a very effective design which enables for no power de-rating. Very reliable and cost-efficient, this series of SunGrow string inverters has become incredibly popular and is definitely a good choice for your residential solar system.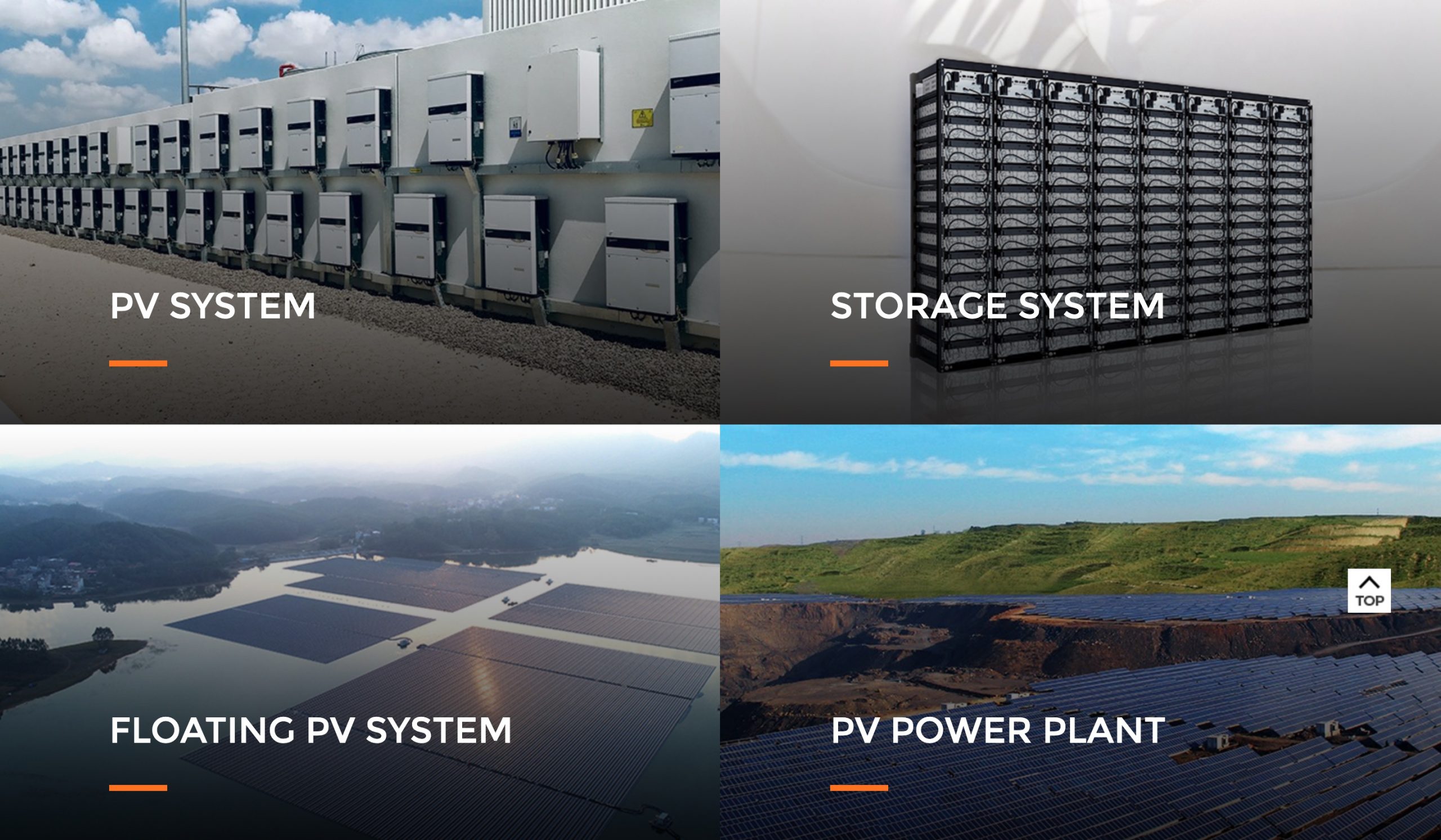 What Makes SunGrow Inverters Unique?
There are many features which make these solar inverters unique. The first one we want to mention is their efficiency: even though we will focus on that aspect in the following paragraph, SunGrow inverters are able to reach up to 99.9% efficiency rate, an extraordinary result. SunGrow also developed a cloud app, the iSolarCloud, a high-tech app enabling you to have control of your solar system directly from the palm of your hand. Considering the importance of monitoring each panel to calculate production and identify possible issues, having a dedicated app is one of SunGrow's uniquenesses.
Another point is that these inverters are able to run smoothly with both aluminum and copper AC cables and run with lithium and lead-acid batteries. Equipped with your inverter, you will also find it has a DC 2-in-1 connection enabled. Even though there are many other things to be said, maintenance and management of your SunGrow inverter is made even easier thanks to the remote controlling technology and touch-free commissioning.
Performance and Efficiency
These two are some of the most important indicators which signal the quality of a solar inverter. In the case of SunGrow, the company has received much praise thanks to the excellent level of efficiency its inverters are able to reach. We are talking about even a 99% efficiency rate on some of the top quality products, a very high percentage which underlines how well they are designed and manufactured by the company.
SunGrow Inverter Price
Remember how we talked about these inverters being manufactured in China? Well, in terms of prices for you, the consumer, this has its benefits. Even though prices depend on the time, you are reading this and the store you buy the product from, and we are able to give an estimated average of the costs of SunGrow solar inverters. Here are some of the most popular products sold by the company and their respective indicative prices.
| | |
| --- | --- |
| Sungrow SH5.0RT 5kW Hybrid Inverter | $3,000 to $3,250 |
| Sungrow SG5K-D-Premium 5kW Inverter | $900 to $1,100 |
| Sungrow SG10KTL-MT 10kW Inverter | $2,000 to $2,200 |
Warranty
We have briefly touched upon this topic before, illustrating SunGrow's main pros and cons. As you have read, the company used to give its consumers five years of warranty only, and occasionally 10 years on some products. This changed starting from April 1, 2020. Although warranty agreements vary depending on your country, now SunGrow has in place a standard 10 year warranty for the majority of the solar inverters it produces. Considering other companies offer up to 25 years, SunGrow stays a bit behind competition regarding this aspect.
Actually, though, speaking of 25 years, the company does have 25 years of warranty offer for its consumers. Of course, you will have to pay more for it. It belongs to a package called SunPower Complete Confidence Warranty and provides you with, apart from a longer warranty, only 8% of estimated DC power decline in the first 25 years compared to the conventional 19.3% rate.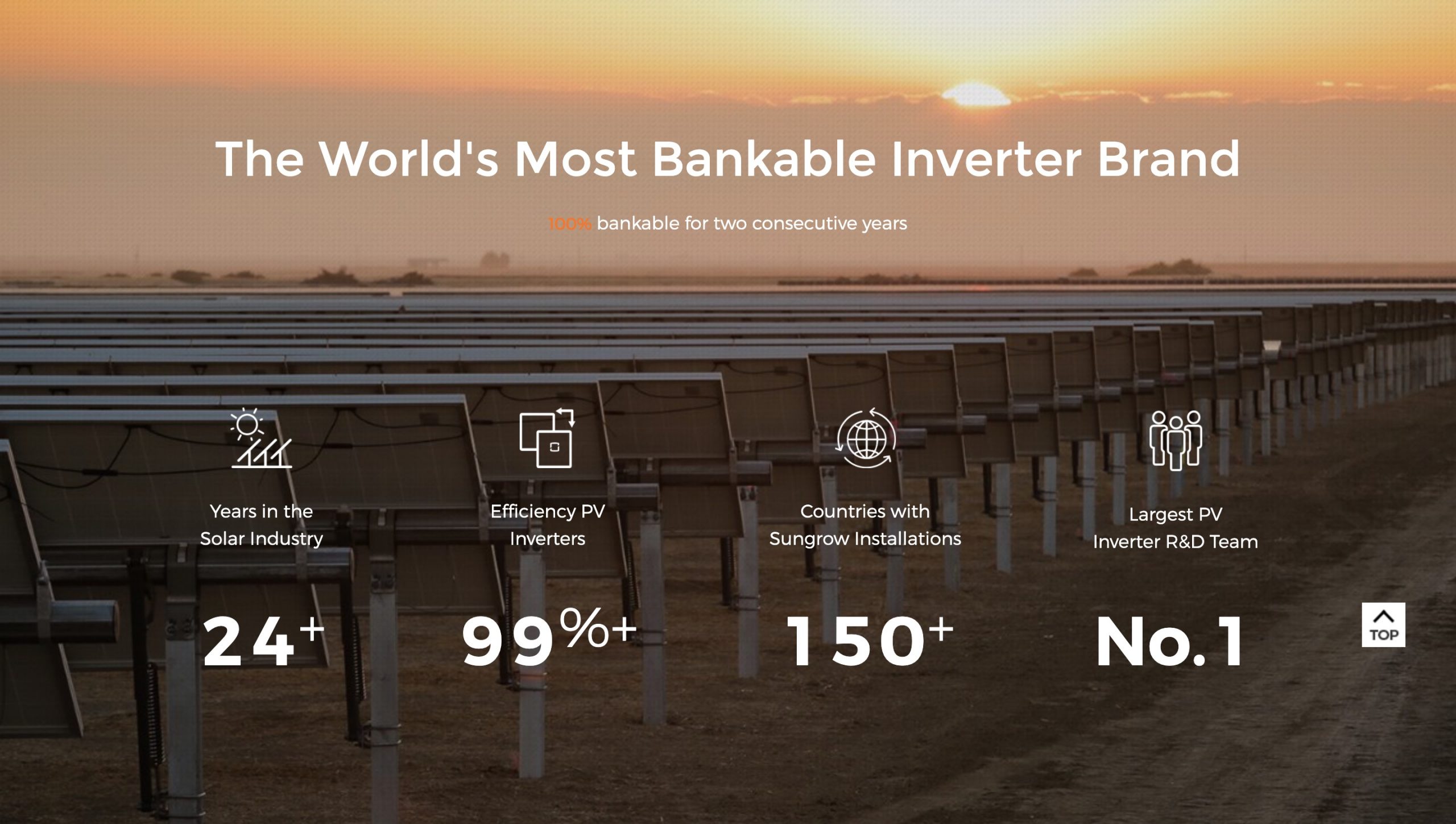 Are SunGrow Inverters Right for You?
Even though we have focused our SunGrow inverters review on the SG residential series a bit more, SunGrow products are truly for everyone. Alongside their more than 30 inverters, ranging from commercial to residential, from string inverters to central ones, you will surely find the option your solar system needs. If you prefer going for something smaller, try the S series, specifically designed for smaller rooftops. If instead, your interest is in generating power for your industrial plant, then the choice will have to fall down to central inverters, made for bigger and larger applications.
Remember, nonetheless, that string or central options are not the only ones. Even though SunGrow has decided to specialize on them, remember microinverters are also an option. We don't want to go deeper into this topic because SunGrow doesn't sell them, but we need to point this other possible solution out so you can make the best choice.
Final Advice
In conclusion, SunGrow has proven it rightfully deserves the second spot as one of the leading companies is the designing and production of solar solutions. High quality, good cost-value ratio, a wide variety of options for all needs as well as some great features such as the iSolarCloud are all great news for solar enthusiasts. Even though not everything is perfect, such as the low warranty, the company is growing and slowly implementing some innovative technologies to better their products.
Inverters such as the SHK5-20 is one of the hybrid inverters most sold globally, but the new CX series for commercial use is looking very efficient as well. We cannot but encourage you to check their products out: if you decide to go for one of them, you won't regret it.