Micro inverters could revolutionize the way we think about solar inverters. While many companies are still producing, many of them with great success, the more traditional and classic string inverters, Enphase has designed a way to overcome problems related to the latter. In our guide, we will cover the main advantages and disadvantages of these micro inverters, differences with string inverters, and much more info on the products Enphase sells.
Overall Ratings
Quality: 5 / 5
Performance: 4 / 5
Warranty and tech support: 4 / 5
Price: 4 / 5
Value for money: 5 / 5
Pros and Cons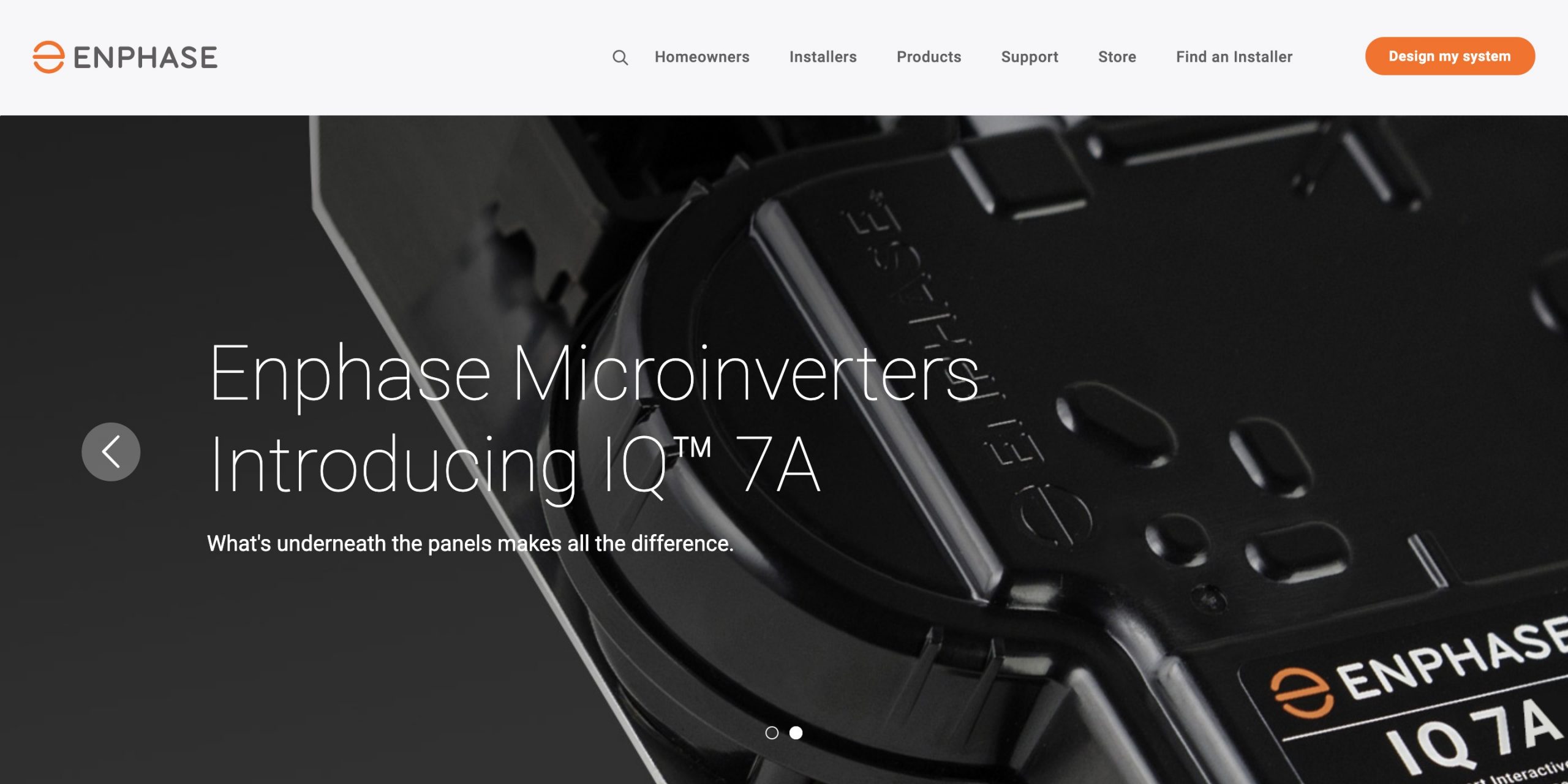 Company History
We would like to start our Enphase micro inverters review with a brief introduction on the company's history. Enphase Energy is an American company founded in 2007 and now headquartered in Fremont, California. It is a designer and manufacturer of solar energy solutions such as AC modules, storage, and microinverters. In fact, the company can be considered as the pioneer of the concept lying behind a microinverter. We will be explaining the concept of a microinverter further down in our review, but the underlying idea which prompted the founders into moving in this direction is the low performance observed in some string inverters.
The company met moderate success at the beginning, with its first product being released in 2008. Soon after, it quickly grew and began selling big to thousands of households. In 2011 they had sold more than a million models, and in 2012 the Enphase microinverters had more than 53% market share in the US, which means more than 70% around the world.
Recently, Enphase Energy also developed its market outside North America in countries such as France, Italy, the UK, Belgium, the Netherlands, and even Australia. Nowadays, about 20% of their sales come from countries outside the American continent. Even though the company experienced some issues in the past years, it has cemented itself as the number one supplier of micro inverters worldwide.
Manufacturing Locations
Enphase Energy has subsidiaries all around the world, with offices operating in 21 different countries worldwide, including, of course, the United States and Australia. However, if you are looking for inverters made in the US, we are sorry to disappoint you. It will be very hard to find solar products manufactured in that country, since generally companies prefer to actually produce in countries such as China in order to lower production costs and, therefore, lower prices for you as a consumer.
Enphase also is partnered commercially with Mexico, another big producing country, and manufactures many of their products nowadays precisely there. In fact, if you want to know more about this, they have a specific page on their website detailing their Mexican strategic partnership.
Different Types of Solar Inverters Enphase Offers
There are a few micro inverters you can buy from Enphase. Currently, the company is producing the seventh generation of micro inverters with a unique design and a single hardware SKU. Perfect for both commercial and residential use, it also has a Rapid Shutdown feature built-in. Every Inphase inverter is in compliance with the requirements of the State of California, namely Rule 21. Here is the Enphase micro inverter family.
Enphase IQ 7. This is the basic option featuring this new generation platform. It is able to achieve the highest efficiency for module-level power electronics. It is optimized for high-powered 60 or 72 cell modules, and 250 VA is its maximum output power. Installation is simplified thanks to the polymeric enclosure it features and a revolutionary cabling system.
Enphase IQ 7+. The 7 plus is a slighter improved version of the previous base one. It still works best on 60 or 72 cell modules but has a slightly higher power output, capping at 295 VA. It also has a bigger MPPT Range, going from 27 V to 45 V.
Enphase IQ 7X. The 7X is the high-power variant of this new micro inverter generation. It still works wonders on both residential and commercial buildings, but it is optimized for 96 cell modules and has a max power output of 320 VA. You can also choose to configure it for the Hawaiian Electric Company Rule 14H grid, as well as for California Rule 21 and more.
Enphase IQ 7A. Another high-power variant, this time the 7A, is optimized for 60, 66, or 72 cell modules; nonetheless, it still reaches a 366 VA @ 240 VAC and 295 VA @ 208 VAC. As the 7X, it is configurable according to various rules, but what is more, it can be paired with bifacial and half-cut cell PV modules.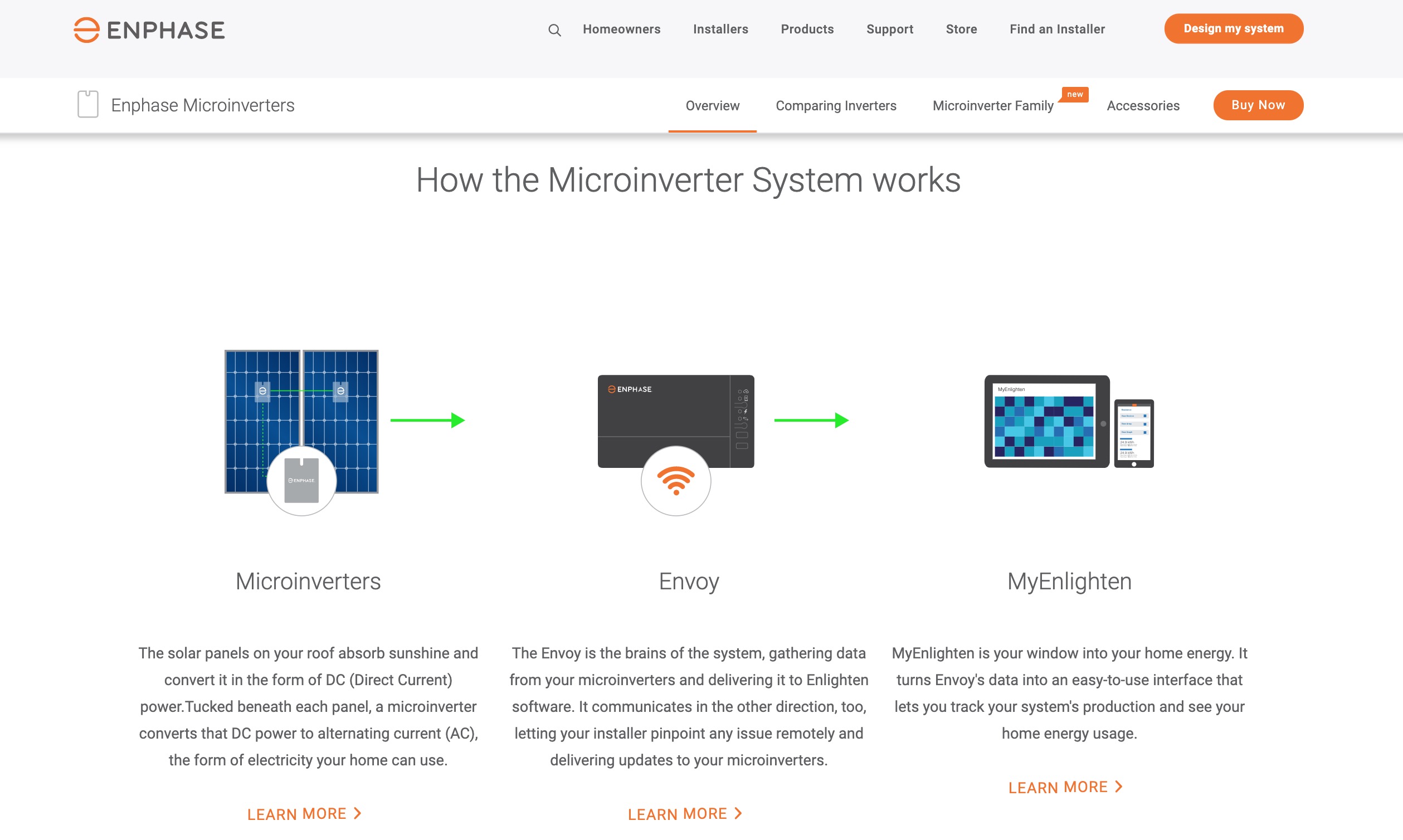 What Makes Enphase Inverters Unique?
Micro inverters are very different from classic and more traditional string ones. Without getting too technical, a string solar inverter is located on a wall of your building. Solar panels are connected to the inverter via a DC cable, which is then converted to AC through such an inverter. To avoid some of the inconveniences such a system of inverters might bring about and to try increasing the panels' performances, micro inverters have been invented. We are talking about very little inverters which are not hanged on the wall but instead are attached to each solar panel. Given that each inverter is attached to individual panels, all of these panels work independently of one another. This is a huge advantage because even in cases in which one or more solar panels are performing badly, the system can still produce energy thanks to the Enphase inverters.
Performance
Because of the way Enphase inverters are built, that is, they are small and applied to each single panel, studies by PV Evolution Labs have shown that their micro inverters produce about 1 or even a max of 3.1% more energy compared to traditional strings. This is because of several factors; clearly, the fact that there is no single point of failure and, therefore, that every panel maximizes electricity regardless of the others, is perhaps the main reason why the energy output of Enphase systems is higher in the long run. Also, performance is improved because panels still work at dawn, dusk, and in low-light conditions. To conclude, micro inverters should be safer than string ones, so again higher solar production for a longer period of time.
Efficiency
The Enphase inverters efficiency is calculated through the California Energy Commission (CEC) rating. The results are visible on the company's website itself. Overall, the products we informed you about reached very good results, with all getting a 97% efficiency rate and the Enphase IQ 7X even capping at 97.5%. The way CEC efficiency is calculated is very simple. The efficiencies of an inverter at different points in the operating range are calculated and balanced against each other. Even though the best inverters all reach about the same results as Enphase's, it is nonetheless a very good percentage and something you should not take for granted.
Enphase Micro Inverter Price
Price is perhaps one of the best aspects when it comes to Enphase inverters. They are some of the lowest ones on the market when it comes to small solar systems. If you have no more than 10 panels, then the Enphase solution will probably be the most cost-effective one. With a price of about $1.45 per watt and keeping in mind the easy installation process, the cost per panel of, on average, $160 should definitely not scare you.
However, as we have previously mentioned, this advantage in terms of the price should work best on small systems only. As your solar system grows bigger, micro inverters might not be the best option economically speaking. Large systems (we are talking about more than 10,000 kW) tend to be built on string inverters because it becomes more favorable that way.
Warranty
Enphase Energy offers quite a comprehensive warranty coverage and is one of the best companies in this specific sector. The duration of the warranty changes depending on the country you are buying and installing it from. Also, conditions vary based on when you activate the product. For example, if you are from the United States and buy a solar inverter from the company after January 31, 2023, then they cover your Enphase microinverter with a very lengthy 25 year warranty. Same goes for European countries such as the UK, France, Germany, and all others, which all benefit from a warranty lasting 25 years.
Unfortunately, in Australia the situation is quite different: for systems activated on or after April 20, 2020, the warranty only covers the first 10 years of your IQ 7 series of microinverters. In South America and all other global countries, the warranty is extended to a max of 10 years as well. If interested in learning the warranty conditions for your specific country, Enphase official website lists all the info you need categorized by country.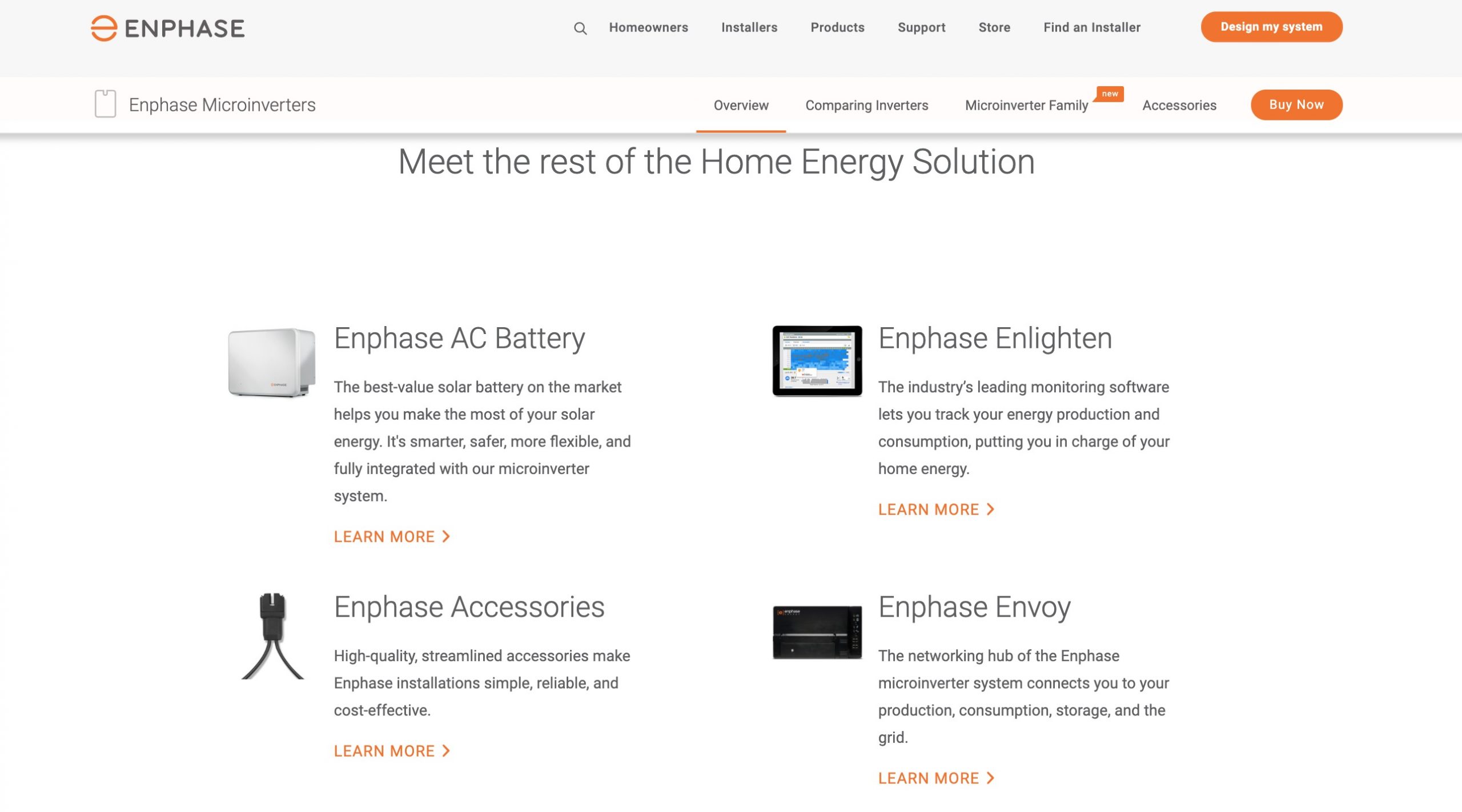 Are Enphase Inverters Right for You?
Enphase microinverters clearly yield many advantages, some of which we have tried to list above. You can easily control and monitor each solar panel, optimizing every one in order to maximize output. Go for microinverters if you feel like string ones are too much of a burden to you, and then choose Enphase without thinking twice, given the quality of their products and the leadership they have acquired in the global market throughout the years. In particular, Enphase inverters can turn extremely helpful if you have irregular or odd roof layouts or small roofs.
Final Advice
As you have seen throughout these Enphase micro inverter reviews of its main aspects, there are many advantages of buying this new generation of inverters. The ability to control each panel singularly, high reliability, and the simplicity of installation are some of the main pros which should prompt you to go for these Enphase microinverters. Of course, nothing is perfect, and these products also have their drawbacks. In the end, it all comes down to you and the way you feel more comfortable, but our final advice would be that not everything that is "traditional", such as a string solar inverter, is always the best solution for you.