SolarEdge is one of the leading companies in the design and production of photovoltaic inverters and monitoring modules, and power optimizers. Founded fairly recently, in the past years, it has grown massively and has been awarded for its innovation and quality. In our review of their solar inverters, you are going to get an overview of their products, their efficiency, and performance, as well as the warranty they offer and the main advantages and disadvantages.
Overall Ratings
Quality: 5 / 5
Performance: 4.5 / 5
Warranty and tech support: 5 / 5
Price: 3 / 5
Value for money: 4 / 5
Pros and Cons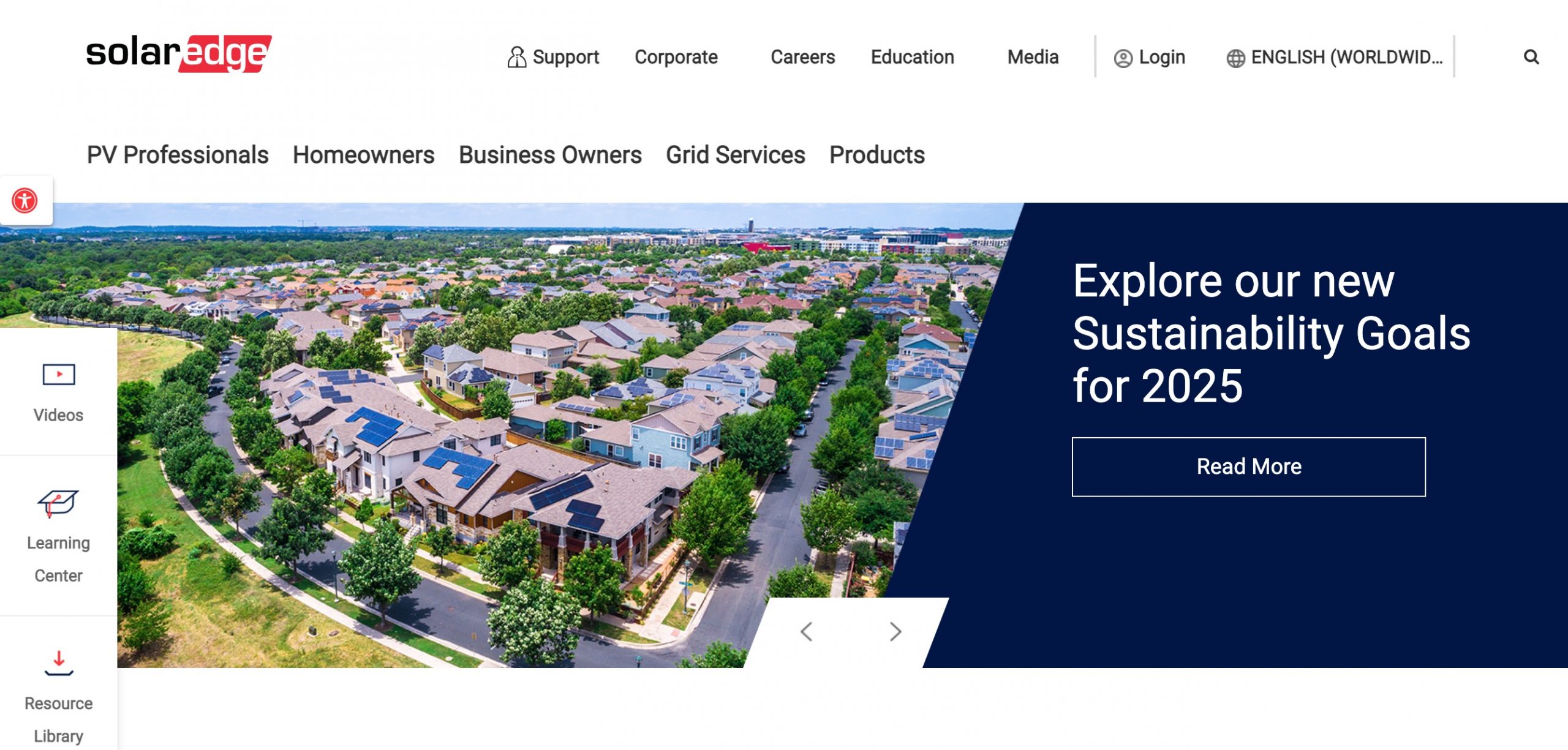 Company History
SolarEdge Technologies is a provider of solar inverters, optimizers, and other photovoltaic machineries, founded in 2006 and headquartered in Israel. Its domicile is in the United States but has offices also in Germany, Italy, and Japan.
Even though the company started operating "only" 15 years ago, it is considered one of the best solar providers and has already received several notorious awards from Red Herring and Fast Company Magazine, among others. SolarEdge is now engaged in partnerships with Tesla Motors for the development of PV storage and backup power solutions for the residential market, as well as with Schneider Electric.
Manufacturing Locations
SolarEdge manufactures in several countries around the world, including: Hungary, Vietnam, China, Israel, and South Korea. Speaking of which, the company recently announced it would acquire a major stake in a South Korean provider of Lithium battery cells.
Different Types of Solar Inverters SolarEdge Offers
The company offers four types of SolarEdge solar inverters. We are going to list them all, as well as describe each of them so you can learn about their basic features and a bit about who they are destined to.
Single-phase inverters with HD-Wave technology. The first type has won the Intersolar and the Edison awards respectively in 2016 and 2018 for its innovation, high efficiency, and reliability. The novel technology will drastically reduce magnetics and heavy cooling elements for a lighter and more efficient inverter.
Single-phase inverters with Compact technology. The compact technology instead has a compact design, best suited for houses with limited space on their roofs but still wanting to get affordable, efficient, and safe energy.
Three-phase inverters. These combine superior power conversion with digital control technology in order to achieve high solar power harvesting at its optimal input voltage at all times. It also features an integrated receiver to monitor performance data, which you can access via the web platform.
Three-phase inverters with Synergy technology. It is a new generation of three-phase Solar Edge inverters that reach up to 100kW, but they are nonetheless easy to install and manage.
What Makes SolarEdge Inverters Unique?
SolarEdge inverters have several interesting features, and the company uses some innovative technologies which make these products stand out in the market. Although it is quite impossible to list them all, here is a show of the uniqueness SolarEdge can give you.
The string inverter matches with each DC optimizer on every individual solar panel, combining the advantages of both strings and microinverter systems.
Ability to monitor and optimize every panel so that what affects one panel doesn't affect the others.
In every emergency situation, the panels shut down quickly to prevent damage and harm, especially to firefighters or other emergency workers.
The panel itself is responsible for Multi-Power Point Tracking, a technique used to maximize power extraction on all conditions, so the string will be smaller.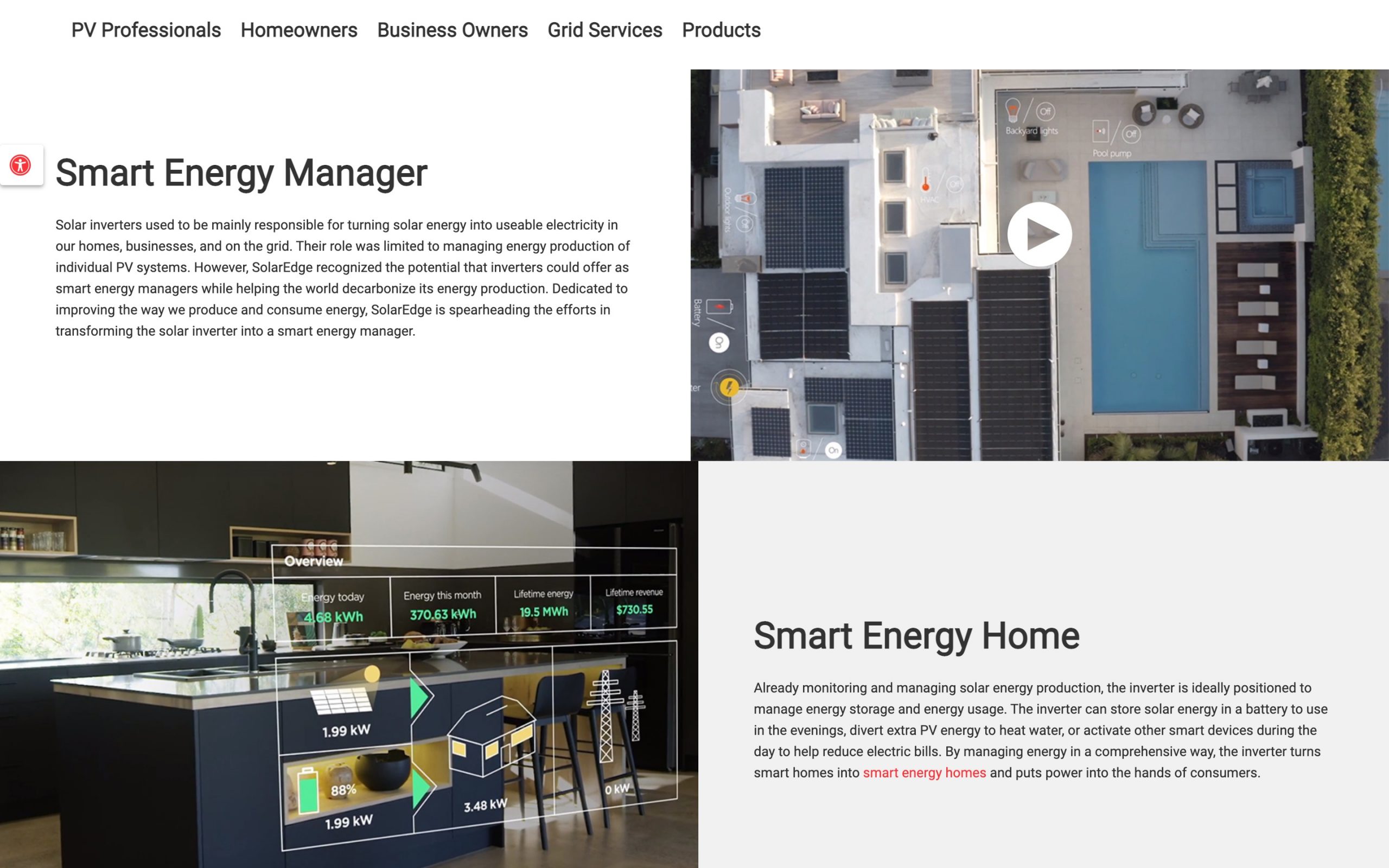 Performance
There are many factors that normally hinder and lower the performance of panels. A few of them include shading, panel mismatch or damage, temperature differences during the day, soiling, and Potential Induced Degradation (PID). The latter, which refers to issues regarding voltage and current leaks, is particularly tricky and hard to detect. Luckily, when it comes to the inverters made by SolarEdge, you have the possibility to monitor and track each individual panel within your system. If some of the panels are underperforming, total performance will not be much lowered. This is great news and definitely something important to consider when deciding which inverter is worth going for.
Efficiency
Efficiency is where SolarEdge excels the most. With a 99.5 efficiency percentage, their inverters go well above the average of 95 to 98%. One of the reasons a SolarEdge inverter has such high percentages is definitely the ability to avoid power losses caused by shading or malfunctioning of one of the panels. As we analyzed above, panels are managed individually, so problems regarding one won't affect the efficiency of the others. Effectiveness has been proven to be higher also in the case of a larger system, so overall, and we can safely state that, in terms of power output optimization, SolarEdge is the leader.
SolarEdge Inverter Price
SolarEdge costs are relatively cheaper compared to other competitors, especially in the European market. Here are a few of their inverters and their prices. Keep in mind they are subject to changes in the future, and they are an average estimate comparing different prices from several stores and other SolarEdge inverter reviews.
| | |
| --- | --- |
| SolarEdge SE3800H HD-Wave | $1,300 |
| SolarEdge SE5000H HD-Wave | $1,500 |
| SolarEdge SE6000H HD-Wave | $1,650 |
| SolarEdge SE7600H HD-Wave | $1,900 |
| SolarEdge SEG-SE8K HD-Wave | $2,000 |
| SolarEdge SE10000H HD-Wave | $2,500 |
| SolarEdge SE11400H HD Wave | $2,650 |
Warranty
All Solar Edge inverters come with a warranty lasting 12 years. It is even extendable, by paying slightly more, to 20 or even 25 years. Remember how you had to use optimizers in order to use their inverters? The company gives you a free choice regarding whether you prefer to buy their optimizers or get them from another company; but if you go for the SolarEdge ones, then you will get an extraordinary 25 year warranty, very high compared to the average 5 to 12 years. This is one of the main advantages of buying a SolarEdge solar inverter, so keep this in mind when looking for warranties by other companies as oftentimes they won't be as high as this one.
Are SolarEdge Inverters Right for You?
SolarEdge has a wide variety of inverters, high quality, reliable and efficient. They are perfect for all needs, and you will definitely find the right one for you, regardless of the building you want to place it on or the weather or temperature conditions the solar panels will be facing. For example, the Compact technology some inverters are built with allows you to make perfect use of your little rooftop without sacrificing top performance and the possibility of getting clean energy.
Of course, these inverters also work wonders on bigger commercial systems, especially if you refer to the products using the Three-Phase technology and inverter architecture. The latter is specifically designed for commercial purposes: small, lightweight, and easy to install, it is able to reach 33.3 kW that will certainly satisfy your requirements.
Final Advice
At the end of our SolarEdge reviews on all the major aspects, such as warranty, prices, and efficiency, we believe you have the necessary information to draw your own conclusions. On our part, we must say that, regardless of the commercial or residential use you want to make, a Solar Edge inverter is definitely a top choice. In our opinion, the advantages outweigh the disadvantages, especially if we take into consideration the innovative techniques and technologies the company employs when designing the new HD-Wave inverters.
The last important thing we have to remind you about is that in the eventuality you buy an inverter from Solar Edge, having a smartphone is a must. Everything will be done through an app on your phone, so if you're unable to download and run it, it will be impossible for you to use their inverters. With this being said, we believe their products are very high quality and a great choice for your solar panels.