Arlo Technologies is a home automation company, which specializes in making wireless security cameras. One of their top-selling products, the Arlo Pro, has been bought by 2.85 million registered users, and its successor, the Pro 2, attracted similar positive results from customers willing to improve their home security thanks to an amazing 1080p HD video quality, sound, and advanced motion detections. It is also weather-resistant, IP65 certified to stand sunny, rainy, cold, or hot conditions.
With these and more advantages, it seems like the perfect product. But is it so? The main problem you might encounter is about charging your device. The Arlo Pro and Pro 2 work with batteries, and after a while, you might get tired of having to change them all the time. If such is the case, worry not: the company itself has designed an Arlo Pro solar panel, which takes advantage of the solar energy to charge your camera so you can get rid of those inconvenient batteries. In our article we are going to tell you everything about the Arlo Solar services and why (or why not) you should buy them.
Pros and Cons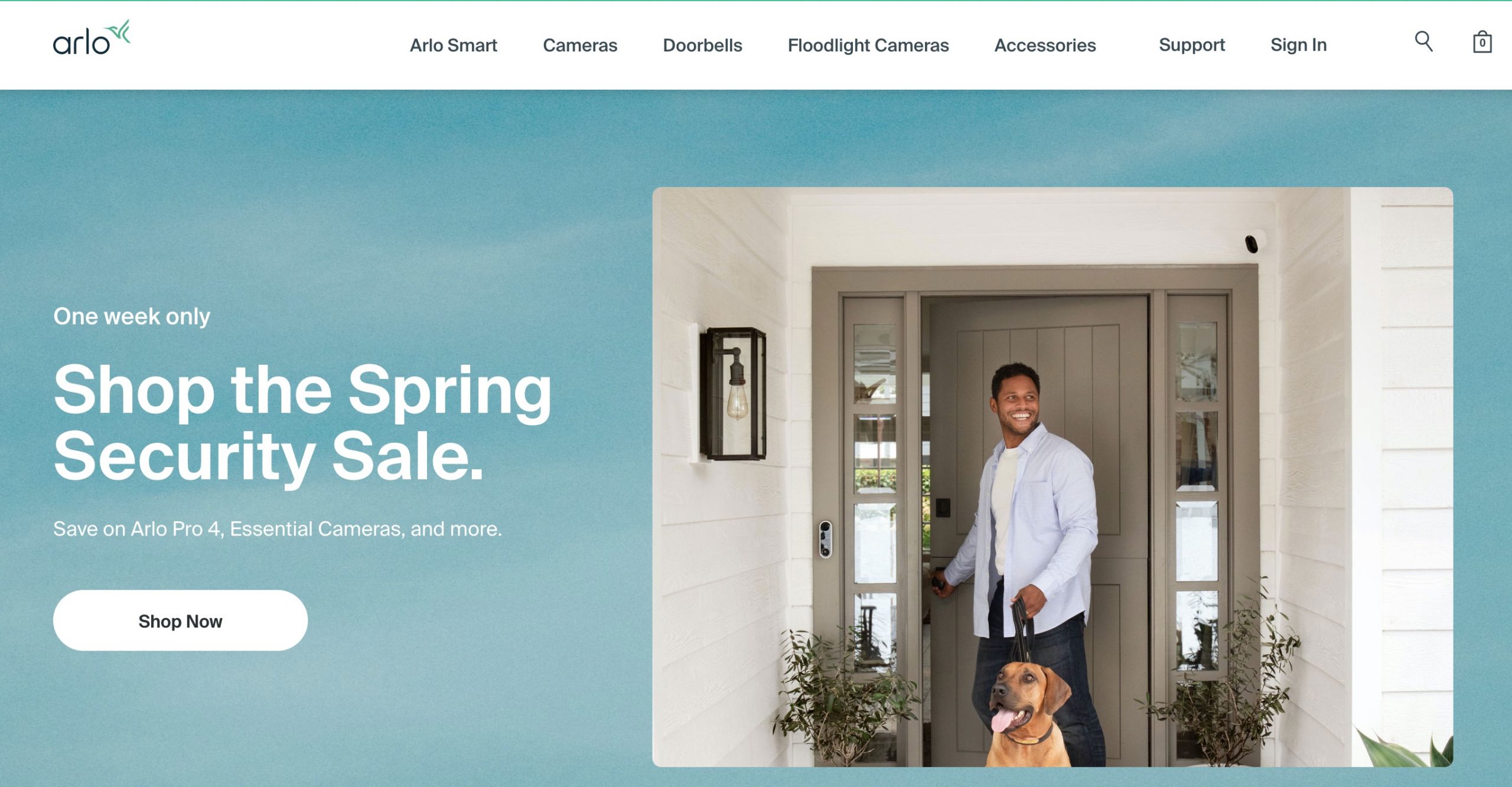 Arlo Pro 2 Solar Panel Description
To get more out of your Pro, Pro 2, and Go models, Arlo has designed accessories that will greatly improve their performance and will make your life way easier. The Arlo Pro 2 Solar Panel is precisely one of them. Designed also for the other Arlo models, it is a device you can connect to your camera and which will use solar energy to power it endlessly and keep its battery charged after just a few hours of sun exposure.
The operating temperatures of the Arlo solar charger are from 32° to 113° F (from 0° to 45° C). It is weather-resistant and designed to operate in (most) conditions. To make the installation easier, it comes with a 6 ft (1.8 m) long power cable to make the set up as flexible as possible and accommodate your needs. In addition to the cable, the company also includes a few tools which you might find helpful, such as a mount, a mounting screw kit, and a quick installer guide.
Warranty
Arlo warrants all its products bought from their official website or from other authorized Arlo resellers against flaws in material and workmanship. Generally, the warranty is set at a standard 1 year for all the products, including the Arlo solar panel alternatives. You can get the right to return the product by contacting technical support and ask for a Return Material Authorization (RMA). Remember to keep a copy of the receipt as proof of purchase.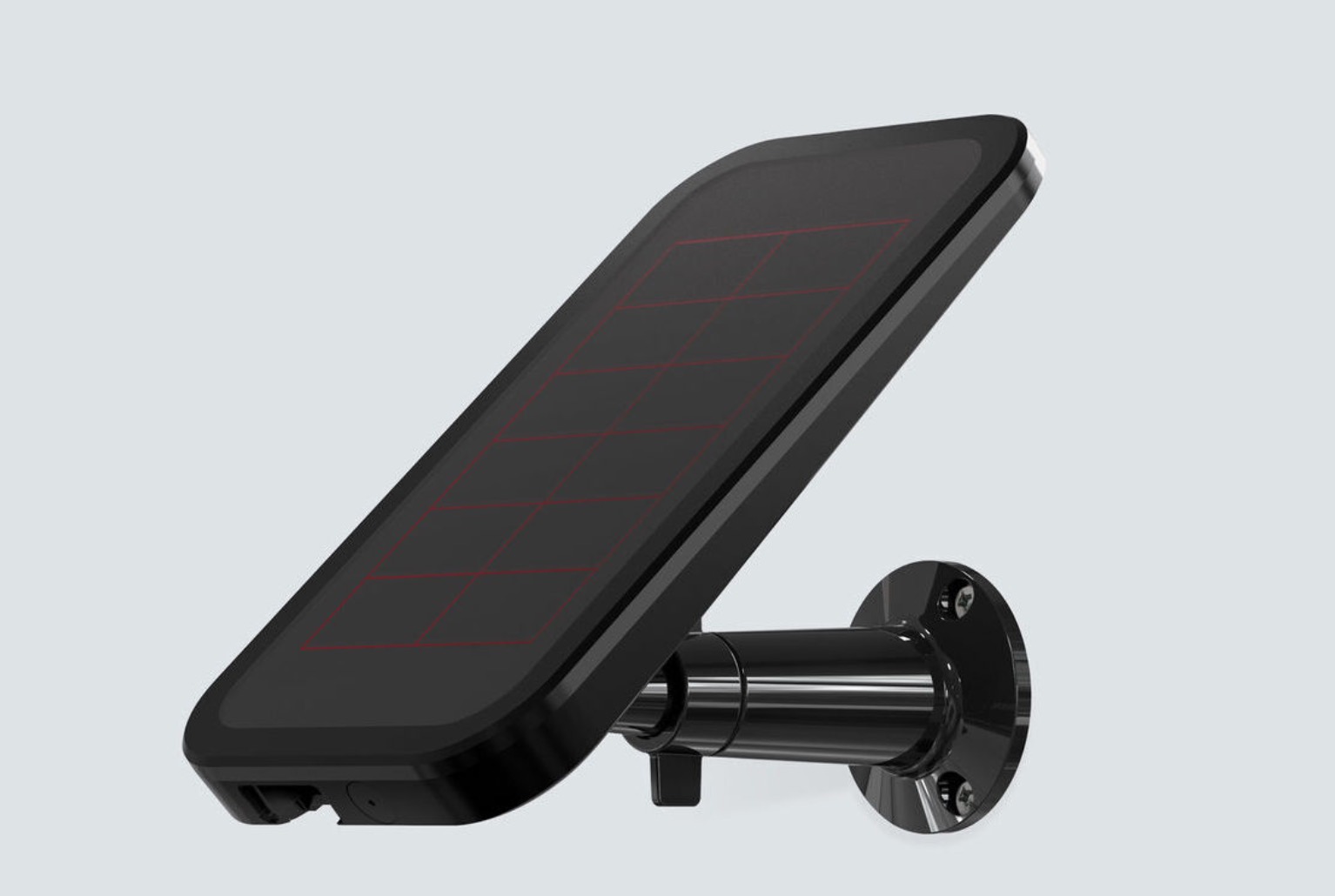 Price and Shipment
Arlo Pro Solar products are not cheap, of course. The solar panel for the Pro 2 costs about $80. Price might vary according to the store you buy it at. Shipping is done through FedEx and will take from 2 to 5 business days approximately, depending on the option you choose: FedEx Ground takes 3 to 5 days and is free, FedEx 2Days takes 2 days and will cost you $15 additionally.
Other Solar Arlo Products
In the field of solar energy, Arlo manufacturers have designed and developed a series of products for any necessity. If you want to have all the advantages a solar panel charger could give you but don't own an Arlo Pro or Go, the company has a charger also for other models such as the Ultra, at varying prices and with slightly different designs, features, and compatibilities.
Nonetheless, Arlo guarantees that all their solar devices and accessories are weather resistant and come with an adjustable mount to make it easy to set up, as well as a 6 or 8-foot power cable.
Conclusion
Now that you have a more detailed idea of what Arlo Solar Panels are, it's time for us to draw our conclusion. First of all, we must say that the idea of recharging a device which uses up and requires so much power, such as a surveillance camera, through sunlight is incredibly important and saves us a lot of time and effort. The idea is simple but brilliant: take advantage of the sunlight, connect the charger to the camera, and enjoy not having to change batteries ever again. Which, especially if the device is placed in some far away places difficult to reach, honestly means the world.
Arlo offers such charging options for all of their best cameras, the newest but also the older ones, at a price which isn't low but which reflects the quality of the product. However, remember that there are a few downsides; the biggest one, in our opinion, is the impossibility of using a solar panel charger to charge AC-only features.
Despite these (minor) inconveniences, Arlo solar panels prove to be high-quality tools that will come in handy if you are looking for a way to get rid of batteries to power your cameras. Buy them on arlo.com or get them at other official resellers, and don't worry about your charge ever again!