Sunny Boy is SMA's true gem. One of the most sold solar inverters worldwide, it has proven to be incredibly efficient and works extremely well on residential environments. However, the Sunny Boy is not the only product this German company is manufacturing. In our guide, we will be covering the main characteristics of the Sunny Boy, but we will also give you an overview of the other top-quality solar inverters SMA is currently selling.
Overall Ratings
Quality: 4 / 5
Performance: 5 / 5
Warranty and tech support: 4 / 5
Price: 3 / 5
Value for money: 5 / 5
Pros and Cons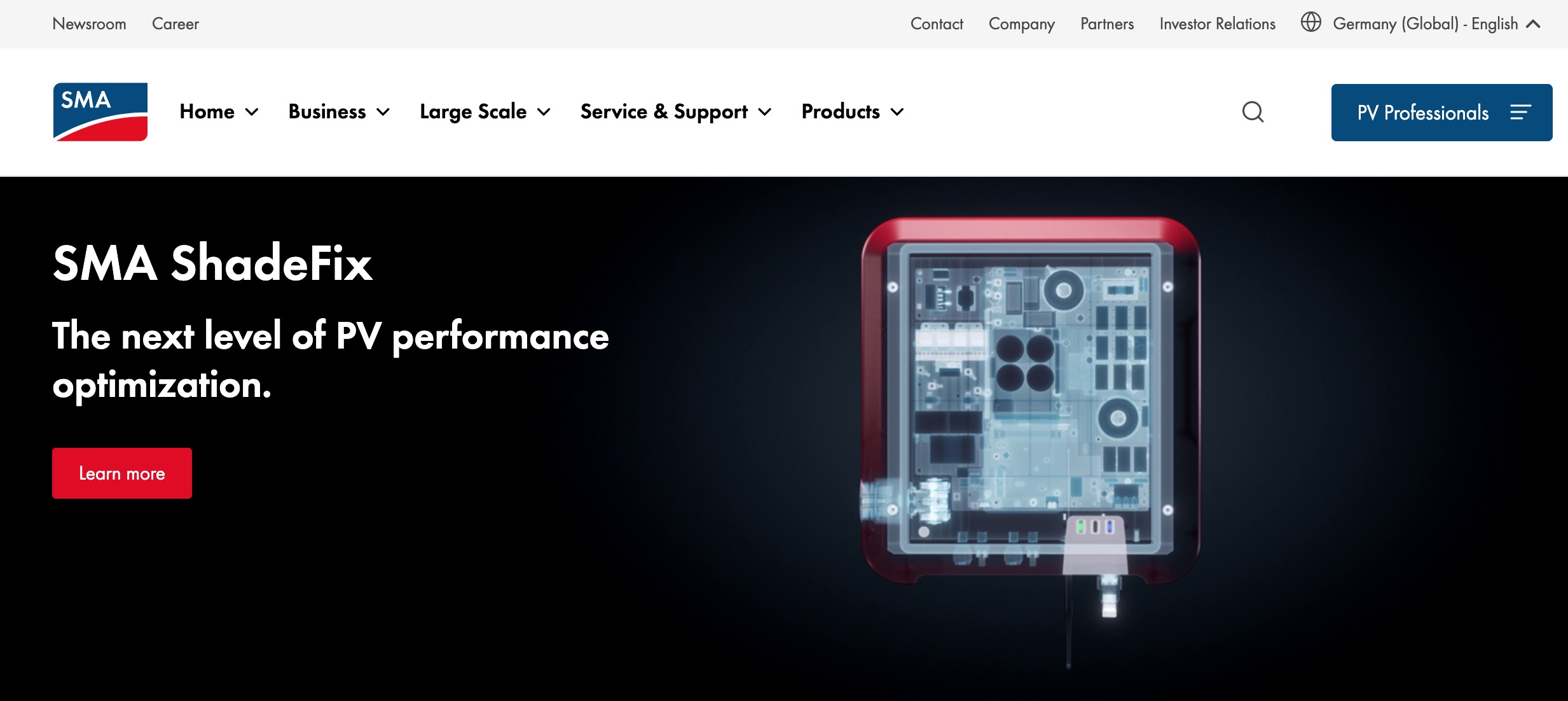 Company History
SMA Solar is a solar energy equipment supplier and produces and manufactures solar inverters for PV systems. It was founded in Germany in 1981, so it has a very long past which translates to decades of innovation and market-leading. The company underwent transformation and changes throughout the years, emphasizing their international goals in the field of solar energy, expanding in more than 18 countries around the world, and receiving numerous awards. Among them, the German Fairness Award in 2008, the Energy Efficiency Award in 2010 thanks to its CO2 neutral production, and the Intersolar Award in 2019. It has been listed on the Prime Standard of the Frankfurt Stock Exchange since 2008.
If you are curious about the meaning of SMA, it is simply an acronym that stands for System, Mess und Anlagentechnik. They are German words for System, Measurement, and Plant Engineering.
Manufacturing Locations
SMA Solar has many manufacturing as well as sales and service facilities in numerous countries worldwide. In the past few years, the company decided to cease manufacturing operations in their establishments in Denver, US, and Cape Town, South Africa, focusing production in Germany and China.
Different Types of Solar Inverters SMA Solar Offers
SMA Solar offers you the right inverter for each of your needs: for all module types, for grid-connection and feeding into stand-alone grids, for home systems, and commercial ones in the Megawatt range. There are truly many options, in particular, twelve-string SMA inverters plus two more of the "central inverter" type. Here are a few main ones, but remember you can check the company's official website to see all their products.
Sunny Boy 1.5 / 2.0 / 2.5 or 3.0 / 3.6 / 4.0 / 5.0 / 6.0
Sunny Boy 3.0-US / 3.8-US / 5.0-US / 6.0-US / 7.0-US / 7.7-US
Sunny Boy 5.5 JP
Sunny Boy 4500TL JP / 5400TL JP
Sunny Tripower Core 1 or Core 2
Sunny Tripower 3.0 / 4.0 / 5.0 / 6.0 or 8.0 / 10.0
Sunny Tripower 15000TL / 20000TL / 25000TL or 25000TL JP
Sunny Highpower Peak 3
The most popular SMA Solar inverter is the Sunny Boy. Even though there are a lot of different varieties, as you can see from the list, it is the consumers' favorite because they are generally handy, fast, and easy to install but nonetheless very powerful for maximum ease and comfort. We will cover these aspects more in detail in the next paragraphs; in the meantime, we will give you a quick and helpful review of the main aspects you have to keep in mind about the other SMA Solar inverters.
For example, the Tripower Core 1 is the world's first string inverter which stands alone, reducing installation times and lowering the total cost of ownership. Because of its ground-breaing design, it won the Inter Solar Award in 2017. The Highpower is chosen for running large-scale projects, and the same goes for the Tripower 15000TL / 20000TL / 25000TL or 25000TL JP inverters which have a similar versatility given that they are specifically designed for large commercial solar power plants. The Tripower 3.0 / 4.0 / 5.0 / 6.0 or 8.0 / 10.0, instead work best on private solar panels or for small commercial applications.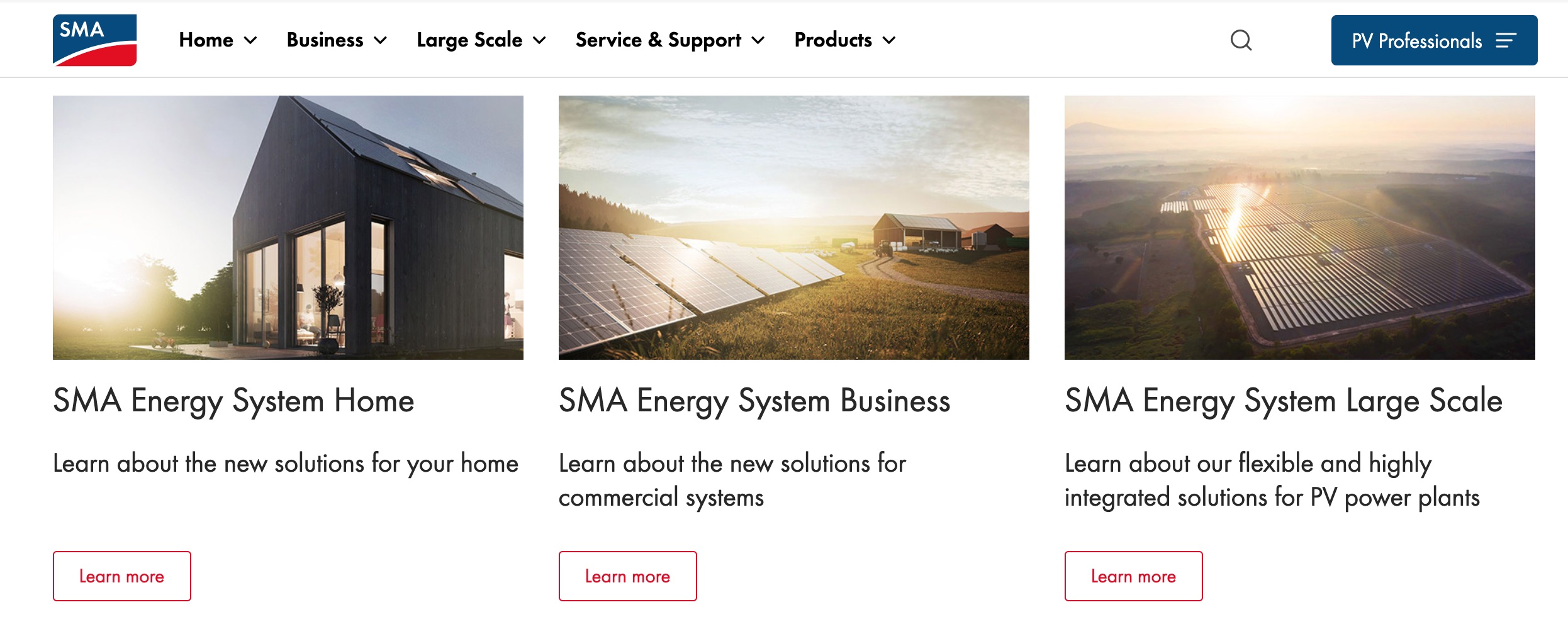 What Makes Sunny Boy Inverters Unique?
The SMA SunnyBoy is small, handy, perfect for domestic use. Starting with the 1.5 / 2.0 / 2.0, it is the redesign of an old concept that was considered the only reliable inverter option that consumers could count on for 10 years and more. It now has a new installation concept, allowing you not only to install it with ease on your small PV system but also to quickly connect it via DC or AC. The control of your SunnyBoy Solar inverter is at the palm of your hands, thanks to the integrated user interface Web UI available on your smartphone. It has a broad input voltage range of 80 V to 600 V and is flexible in the choice of module.
The successive models that become progressively heavier and slightly bigger maintain the same characteristics of intelligent optimization. This is thanks to features such as the integrated SMA ShadeFix or the dynamic, active power limitation, which directly uses excess energy, meaning less power from the grid.
The Sunny Boy US comes with integrated technology, SunSpec, responsible for the rapid shutdown of the system in case of an emergency. It has multiple independent channels, each with the company's proprietary OptiTrac Global Peak™.
SMA SunnyBoy Performance
We start talking about the performance of the SMA Sunny Boy models by telling you they have won an award for reliability and performance, scoring first in a number of categories on the Inverter Reliability Scorecard granted by the PV Evolution Labs institute. Thanks to the new SMA ShadeFix technology, the energy production of your PV system gets optimized to the best. Integrated at no extra cost on your SMA inverter, it reduces energy yield and lengthens your payback period, especially when trees, chimneys, or other obstacles block sunlight.
Efficiency
SMA Solar products have been registered as some of the most efficient in the market. Just as an example, the BYD Battery Box Premium HVS holds the highest efficiency rates thanks to a high voltage series connection. Speaking specifically of the Sunny Boy solar inverters, specs like efficiency are pretty much the same for most of these smaller residential models. According to our estimations, we have a 97 / 97.5% efficiency rate at peak conditions. This is a very good result and definitely one of the best in the industry of solar inverters.
Sunny Boy Inverter Prices
An inverter might be the best one on sale, but if the price is too high, it could be totally not worthy. Luckily, SMA Solar Sunny Boy inverter prices are not extremely in the expensive range, and in fact, are quite in the average pricing for solar inverters. Here you have a table as an example, in which the six most sold models are listed with their respective prices and costs per watt. Keep in mind these are an estimation: prices may very well vary depending on the store and on the date you buy them.
Warranty
The period of warranty depends on the model you end up buying. Most have a 10-year SMA Limited Factory Warranty, a few other products, such as the Sunny Boy Storage, only receive a 5-year one. Bear in mind that also the inverters of the US type installed in the United States, Canada, and Mexico will receive a 5-year warranty.
As the company underlines, there is also the possibility of extending your warranty anytime within the five years manufacturers warranty period. You can do so by visiting your personal My SMA space online.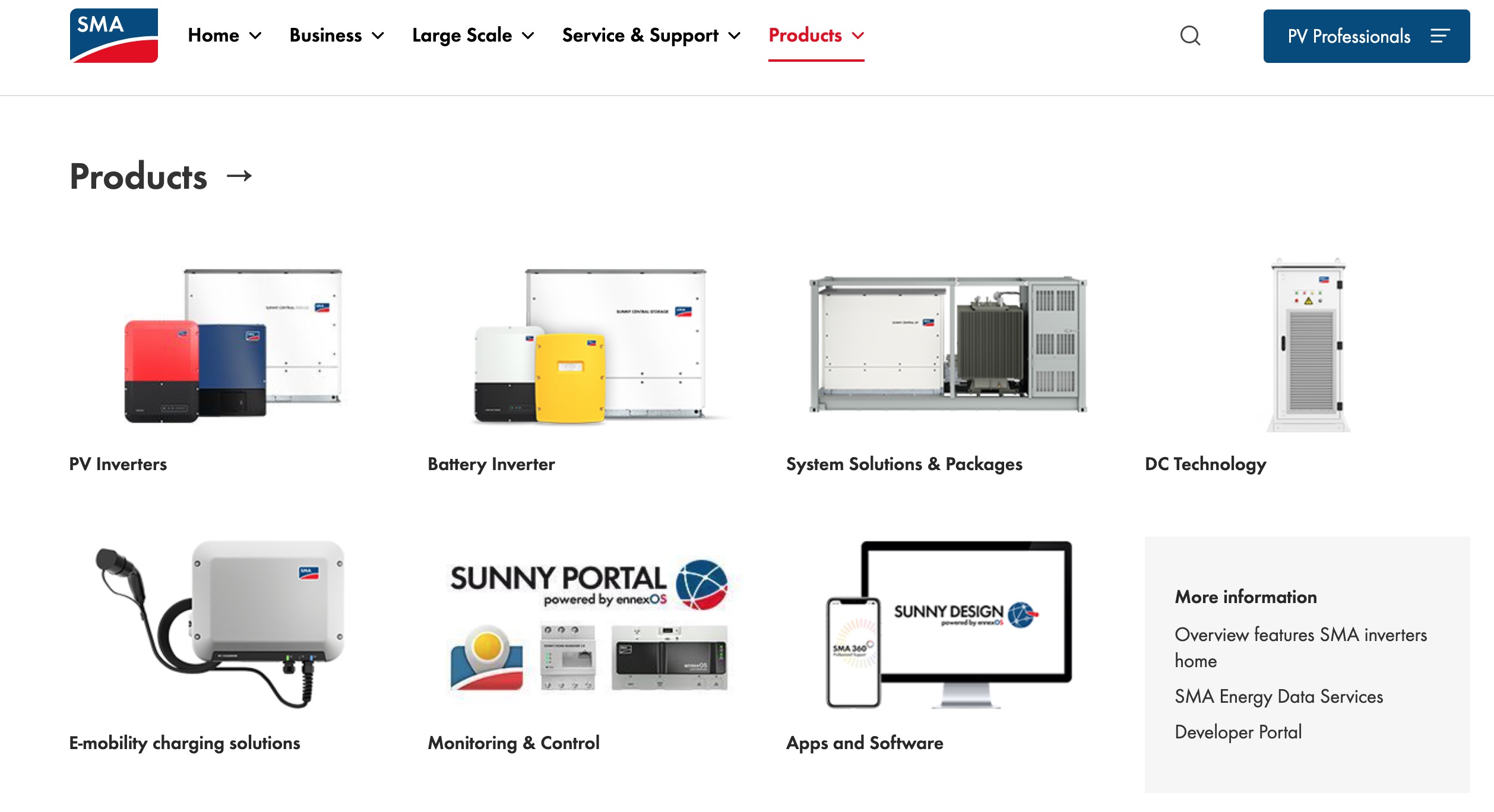 Are Sunny Boy Inverters Right for You?
Sunny Boy is SMA's solution for those consumers interested in getting clean, cheap solar energy to their homes. If such is your need as well, then, regardless of the output of your system, 1 or 6 kW, the Sunny Boy Solar is the ideal inverter for you. It is small, weights very little, and is particularly easy to install. The design is flexible, that is, the Sunny Boy offers hundreds of stringing configurations, independent MPPTs, and compatibility on and off-grid. Speaking of grids, if you are worried about outages, remember you always have the 2000 W of opportunity power. If all these characteristics seem appealing to you, then doubt not, and contact SMA Solar immediately: their customer support is one of the best in the industry, and they will give you all the info to install one of their installers as soon as possible. You can even plan your tailor-made OV system by visiting the company's official website.
Final Advice
What can we say that hasn't been said about SMA Solar already? The company cemented itself as one of the best in the field of inverters, being the pioneers of technology and innovation since their foundation in the 80s. They offer solutions for every solar system, either for residential or commercial use and register very good results on both efficiency and performance. Even though the warranty the products receive is nor as lengthy as some others, the quality offered by SMA still outweighs the disadvantages.
Despite facing many new challenges today compared to the past, especially given how competition in this field rose in recent decades, a Sunny Boy inverter is still one of the best choices on the market considering its price/quality ratio.